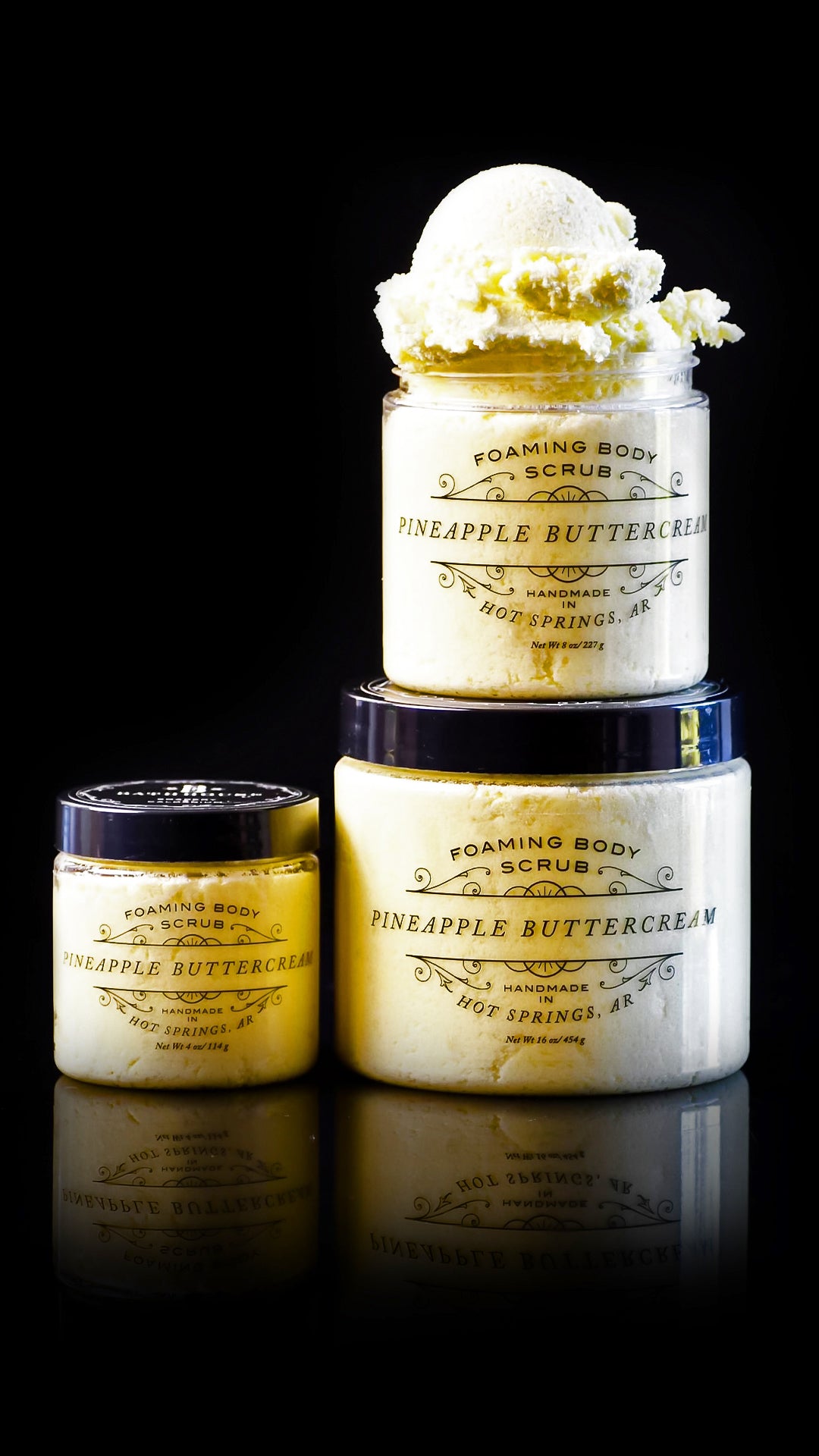 Pineapple Buttercream Foaming Body Scrub
Pineapple + Buttercream = A match made in literal cake heaven.
 

🧁

🍍
We even added a buttermilk powder to make this soap even more luscious and rich than ever. It is, essentially, perfect. 
This is a manual exfoliation that lathers up like soap but provides a perfect polish without the oily mess of traditional scrubs. Our sugar scrubs are in a fluffy, frosting like soap base containing a drizzle of olive oil to cleanse, exfoliate, and hydrate all at once.
Ingredients: Sugar, Deionized Water, Glycerin, Sodium Cocoyl Isethionate, Sorbitol, Disodium Lauryl Sulfosuccinate, Sodium Chloride, Tetrasodium EDTA, Phenoxyethanol, Hexylene Glycol, Caprylyl Glycol, Ethylhexylglycerin, Shea Butter, Olive Oil, Fragrance Oil, Buttermilk Powder, Mica, Titanium Dioxide, Iron Oxide.