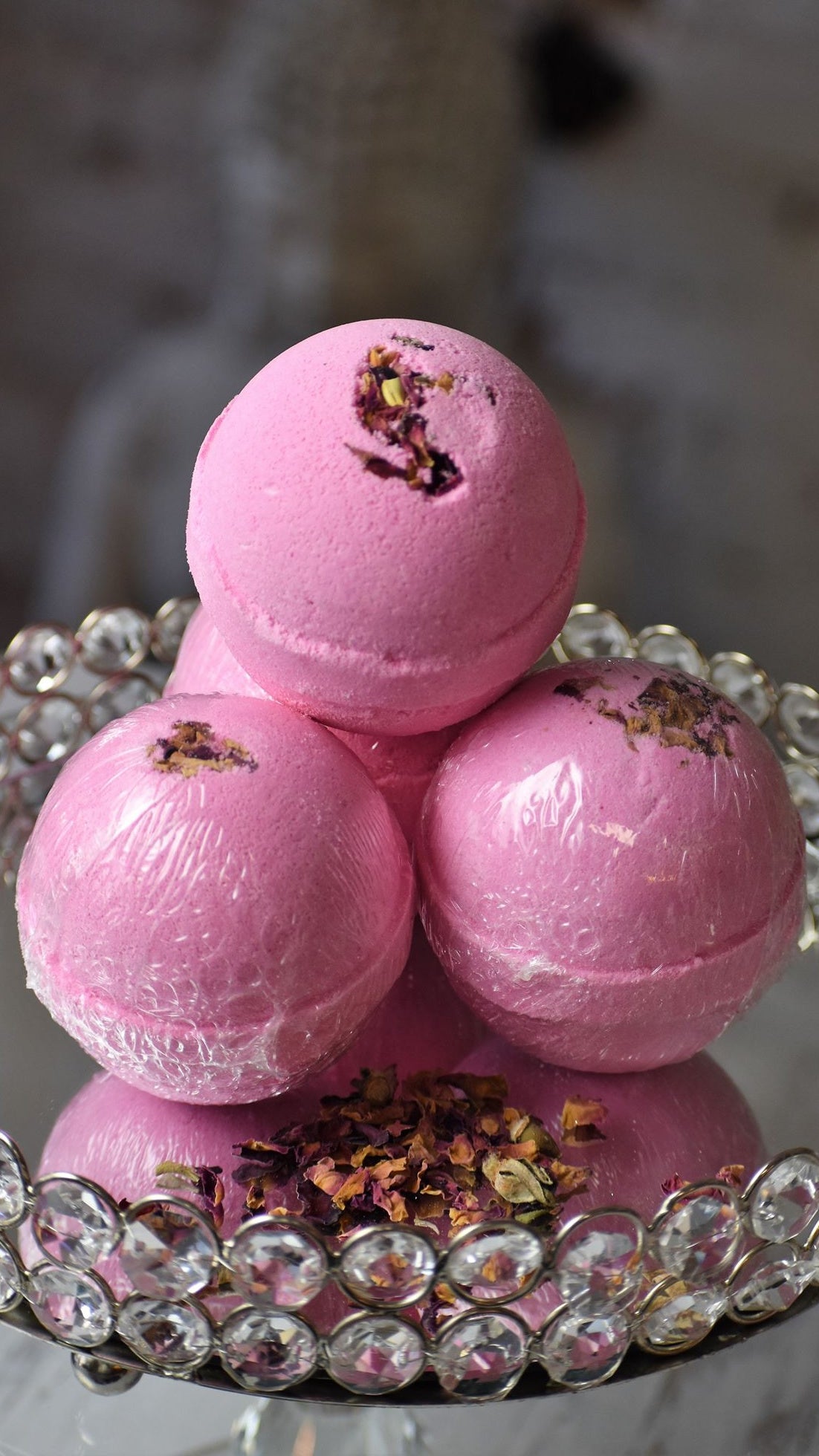 Goddess Bomb
Goddess reigns over all things bubbly, heavenly fragrances and smooths dry skin. 
Strawberry palomino infused with pink peony, papery jasmine and a small hint of amber.
This is no simple pleasure . . . oh no no! Drop one of our spherical bombs of bubbling bliss in a warm bath and take a dip in luscious avocado oil, skin nourishing powders, and enchanting fragrances. Our effervescent bubbling bombs release a glorious aroma but what really makes our bath bombs unlike any other is that they produce frothy, milky bubbles you'll endlessly enjoy! 
Ingredients: sodium bicarbonate, citric acid, avocado oil, sodium lauryl sulfoacetate (SLSA), fragrance, isopropyl alcohol, water, mica, titanium dioxide, manganese violet, iron oxide, rose buds. 

5.5oz Net Wt
*NOTE* This bomb has dried botanicals on top. Simply dust them off the bomb before using if you don't care to bath with them. (Even though we're sure they'd LOVE to bathe with you!)