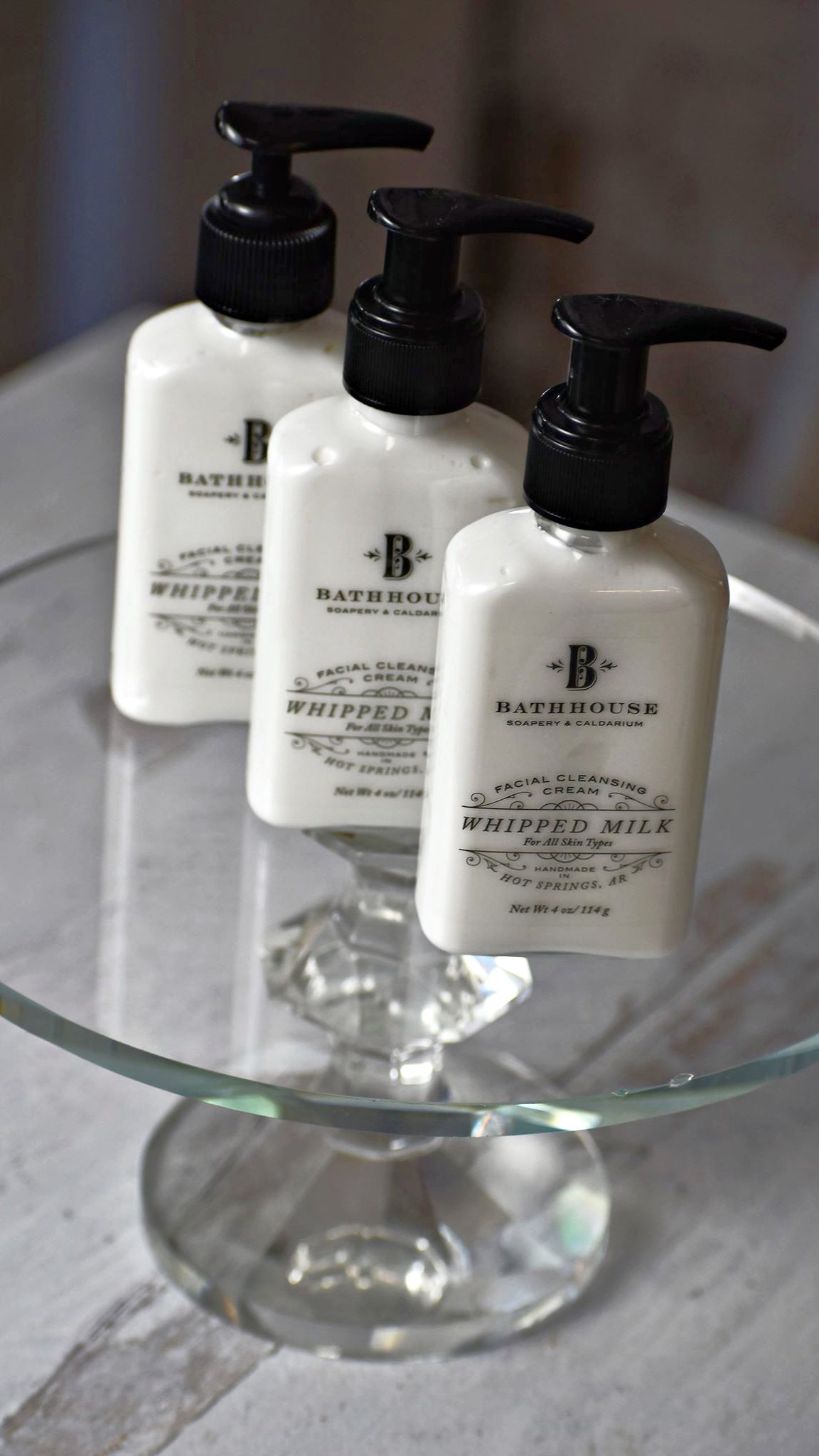 Whipped Milk Cleanser
Our Whipped Milk Cleanser is not your traditional facial cleanser...because you deserve better. It's a non-foaming oil and milk cleanser that provides a potent cleanse that banishes dirt, grime, makeup, and daily pollution. Gentle yet powerful extracts nourish leaving your face feeling relaxed, glowing, and plush.
Don't think that an oil-based skincare routine is right for oily skin? Check out our post on why we like to fight fire with fire. 
Skin Types: Acneic – Mature – Sun Damaged – Oily – Normal – Combination
Ingredients: organic aloe juice, lactate, distillates of: organic lavender, Roman chamomile, coconut;  vegetable glycerin, emulsifying wax, palm stearic wax, grapeseed oil, organic extracts of bilberry, sugar cane, sugar maple, orange fruit, organic lemon, cranberry, green tea; xanthan gum, mannan, phenoxyethanol, tetrasodium EDTA, citric acid.
Directions: A little goes a  l o n g  way. Use this as your day and night cleanser. On a wet or dry face massage Whipped Milk in a circular, upward motion with fingertips. Allow to penetrate the skin for a minute and use a warm washcloth to wipe away makeup, dirt, and grime. You can then rinse normally with water to remove any residual debris.
Follow with Almond Milk Scrub, Toning Tonic, then Fresh Cream Moisturizer.
 4oz | 112g Nt Wt | Approximately 3 month supply