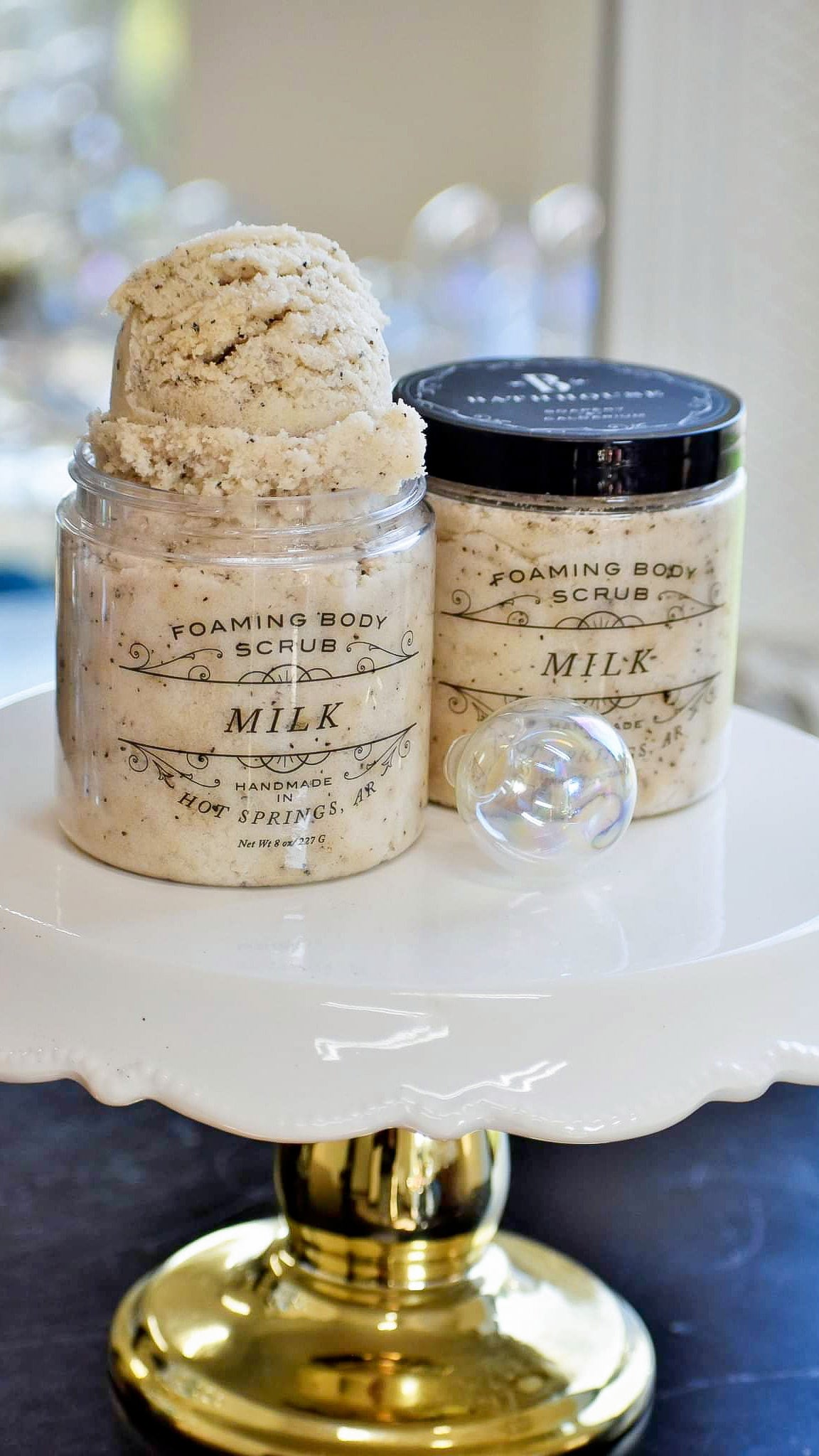 Milk Foaming Body Scrub
Milk body scrub is whipped up with coconut milk powder for the high fat content to bring you a rich body scrub that is superior in removing dull skin. You'll find our very FAVORITE Milk aroma very upscale with notes of raspberry and strawberry with fluffy cotton candy and caramelized sugar.

This is a manual exfoliation that lathers up like soap but provides a perfect polish without the oily mess of traditional scrubs. Our scrubs are in a fluffy, frosting-like soap base containing a drizzle of olive oil and sugar to cleanse, exfoliate, and hydrate all at once. Choose from Bathhouse's many scents and texture variations to polish your skin to glowing perfection.
Ingredients: Sugar, Glycerin, Shea Butter, Olive Oil, Coconut Milk Powder, Water, Sodium Cocoyl Isethionate, Sorbitol, Propylene Glycol, Disodium Lauryl Sulfosuccinate, Stearic Acid, Sodium Chloride, Fragrance Oil, Diazolidinyl Urea, Iodopropynyl Butylcarbamate, Tetrasodium EDTA, Black Tea.