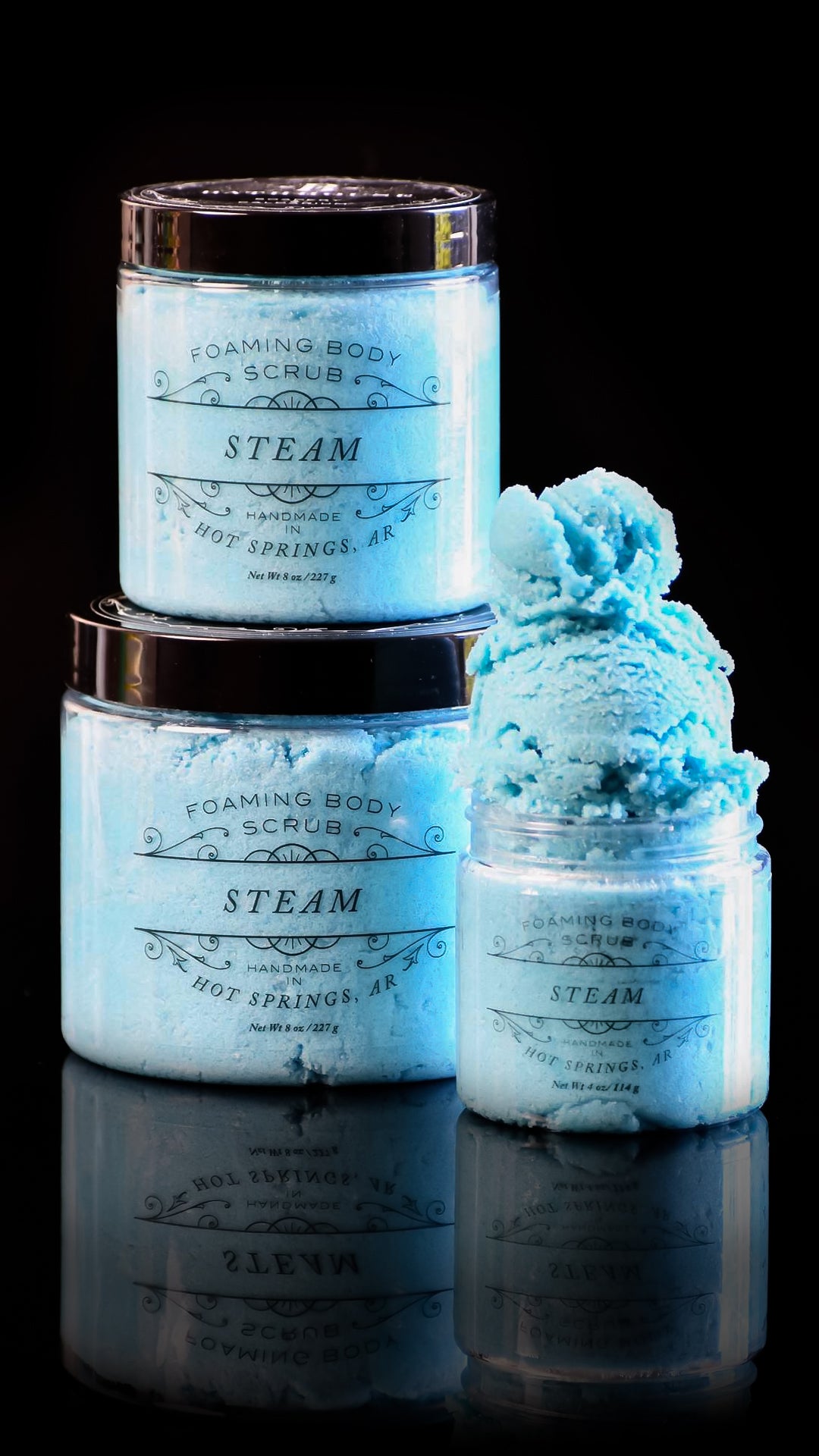 Steam Foaming Body Scrub
From the first whiff of Steam, you'll encounter edgy sophistication; the second and third whiffs will envelop you in all things sensual, sexy, and modern. We created this soap to be masculine, however, ladies are drawn to it because it reminds them of their boyfriend's t-shirt.
This is a manual exfoliation that lathers up like soap but provides a perfect polish without the oily mess of traditional scrubs. Our scrubs are in a fluffy, frosting-like soap base containing a drizzle of olive oil and sugar to cleanse, exfoliate, and hydrate all at once. Choose from Bathhouse's many scents and texture variations to polish your skin to glowing perfection.

Ingredients: Sugar, Deionized Water, Glycerin, Sodium Cocoyl Isethionate, Sorbitol, Disodium Lauryl Sulfosuccinate, Sodium Chloride, Tetrasodium EDTA, Phenoxyethanol, Hexylene Glycol, Caprylyl Glycol, Ethylhexylglycerin, Shea Butter, Olive Oil, Fragrance Oil, Mica, Titanium Dioxide, Ultramarine Blue, Iron Oxide, Chromium Green Oxide.