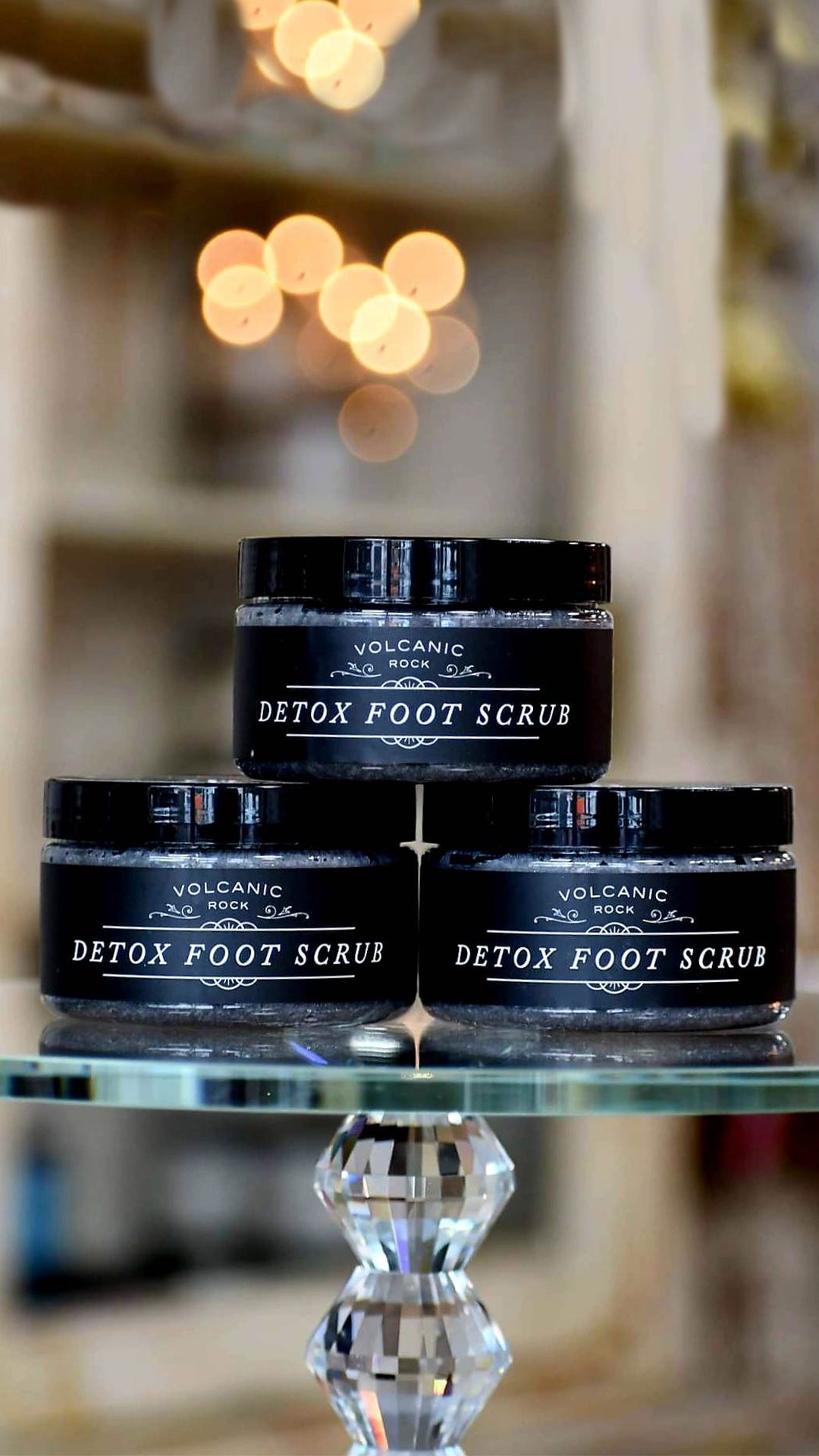 Volcanic Rock - Detoxing Foot Scrub
Our Volcanic Rock is a must have for soft feet. Shea butter, sunflower extract, rosemary extract, vitamin E and sugar to remove dry skin and moisturize and protect. We add real volcanic rock to provide tired feet with a smoothing and soothing sensation. We also add activated charcoal for a detoxing effect. This invaluable spa treatment is super lethal when paired with our Honey Heel Glaze!
Spa How To: Apply a quarter sized dab to a flat vegetable loofah. Rub in a circular motion on the heels and pads of the feet. I recommend a flat loofah because your hands can only handle so much of a rough scrub while your feet need to be roughed up. Rinse with warm water after one minute and towel dry. If you have cuts on your feet the salt may sting, so use with caution. Approximately 30 treatments for both feet. 
Ingredients: Sugar, Shea Butter, Safflower Seed Oil, Silica, Polysorbate 80, Rice Bran Extract, Rosemary Leaf Extract, Sunflower Extract, Tocopherols, Phenoxyethanol, Fragrance, Pumice Powder, Activated Charcoal (Coconut Derived).
Net Wt. 4 oz / 114 g