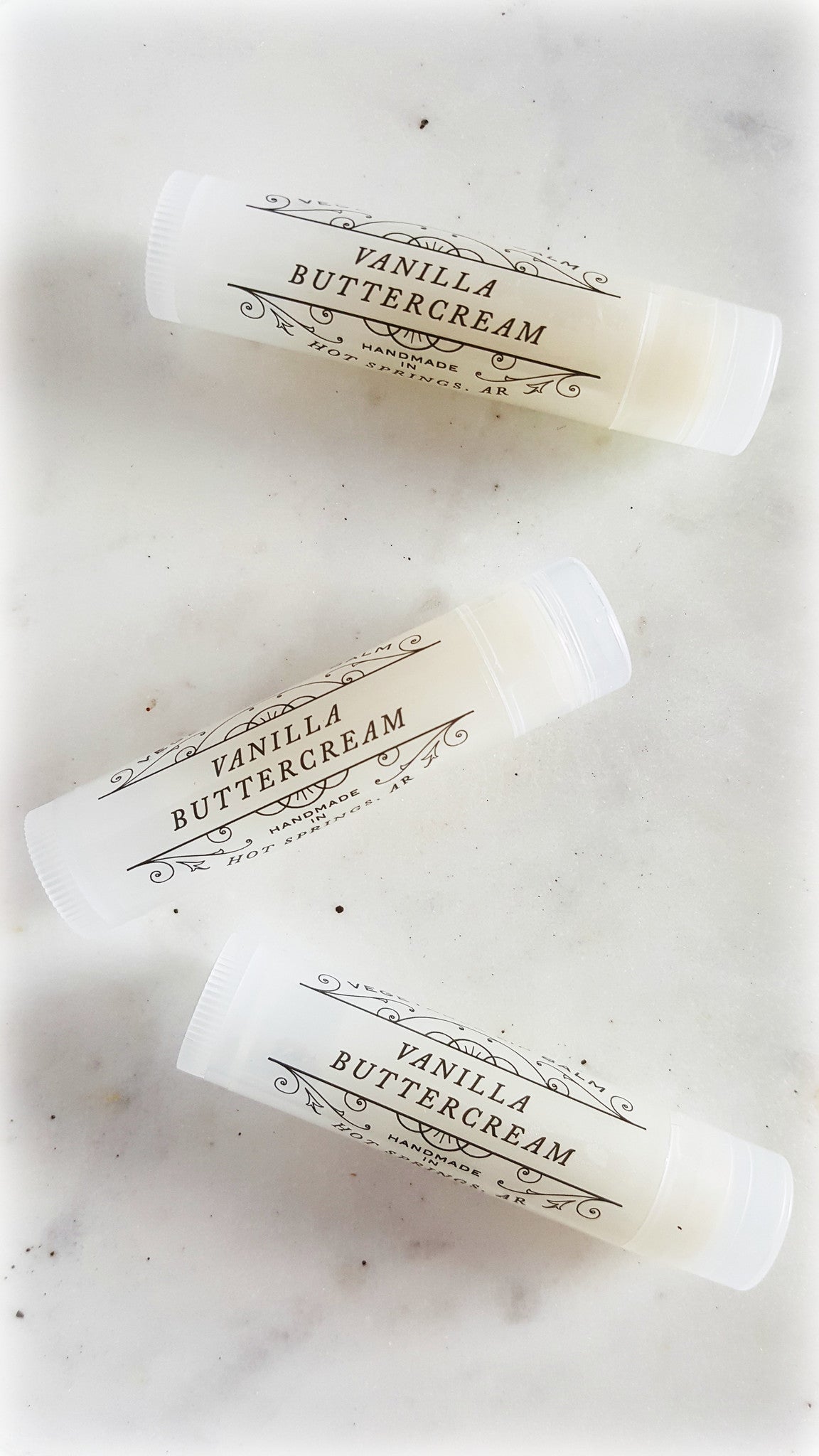 Vanilla Buttercream Lip Balm
Flavor: a velvety billowing mix of powdery sugar, vanilla bean, milk...and one secret ingredient that'll leave your craving more.
Natural and paraben-free. This is absolutely one of our best-selling products — oh yeah baby, these are the BALM! Trust us, a little goes a
 

long

 

way. The oils used to formulate this balm are healing, nourishing, and moisturizing. 
Ingredients:  coconut oil, beeswax, organic shea butter, organic cocoa butter, tocopherol (vitamin e), flavor
Nt Wt .15oz