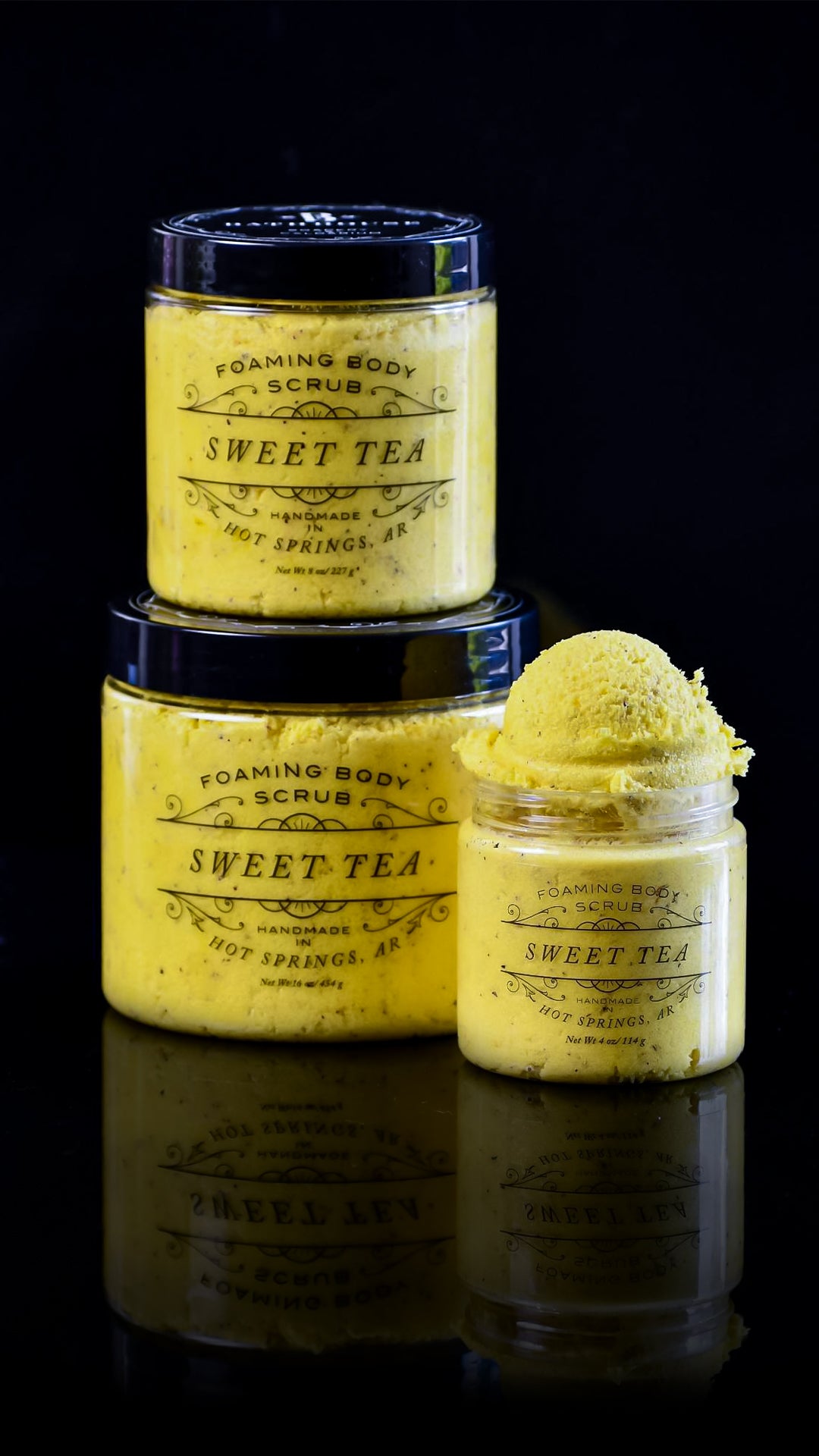 Sweet Tea Foaming Body Scrub
Nothing screams summer like a cool glass of sweet iced tea. Kick this summer off in true southern fashion with the refreshing blend of sunshine brewed tea leaves, a heapin' spoonful of sugar, and a sharp twist of lemon… all swirled into our

sun

sational Sweet Tea Foaming Body Scrub. This golden scrub has the added benefit of black tea leaves for an even smoother experience.
This is a manual exfoliation that lathers up like soap but provides a perfect polish without the oily mess of traditional scrubs. Our scrubs are in a fluffy, frosting-like soap base containing a drizzle of olive oil and sugar to cleanse, exfoliate, and hydrate all at once. Choose from Bathhouse's many scents and texture variations to polish your skin to glowing perfection.
Ingredients: Sugar, Deionized Water, Glycerin, Sodium Cocoyl Isethionate, Sorbitol, Disodium Lauryl Sulfosuccinate, Sodium Chloride, Tetrasodium EDTA, Phenoxyethanol, Hexylene Glycol, Caprylyl Glycol, Ethylhexylglycerin, Shea Butter, Olive Oil, Fragrance Oil, Black Tea Leaves, Yellow 5 Lake.