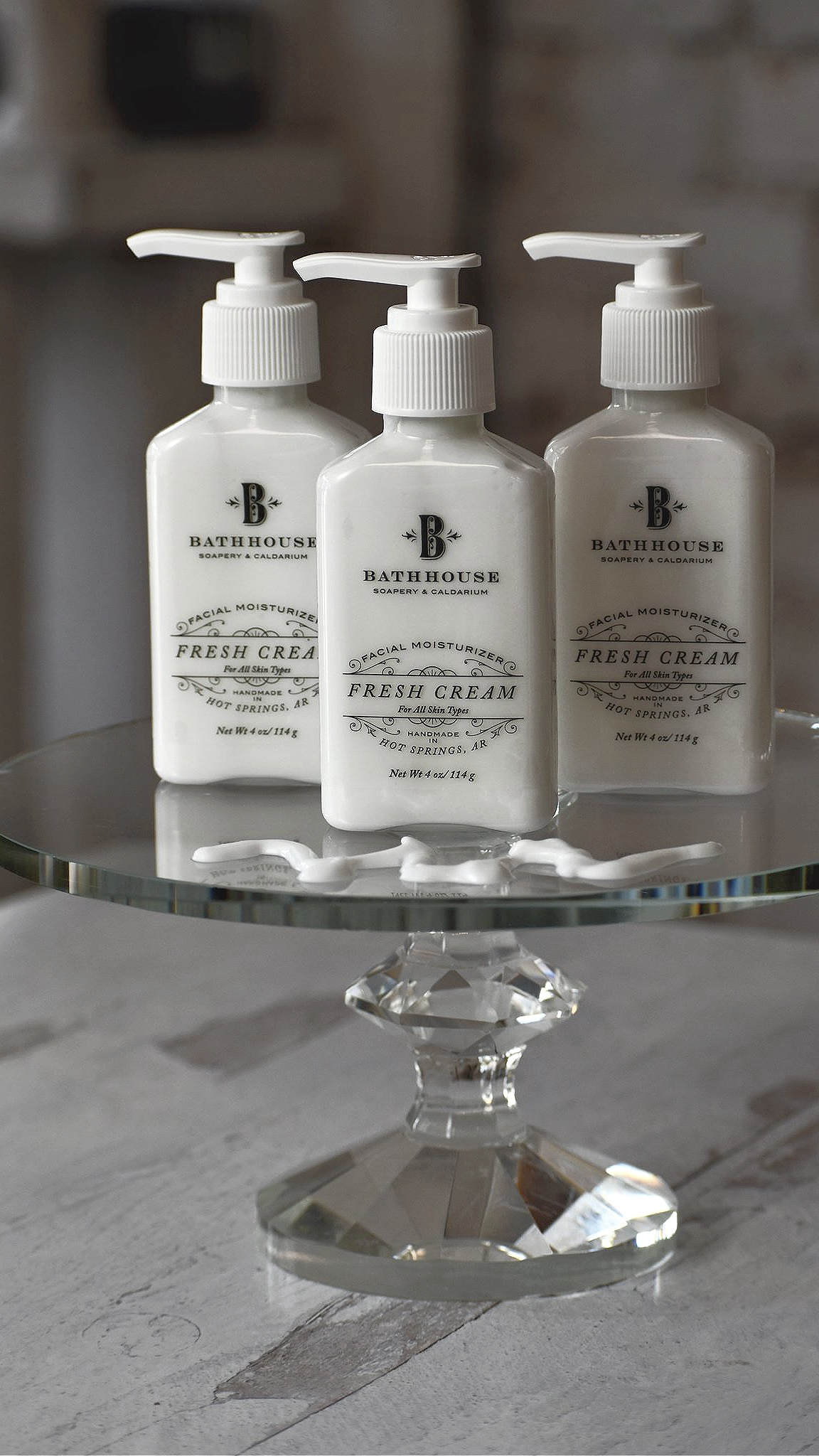 Fresh Cream Moisturizer
Formulated with gourmet goat's milk, our Fresh Cream Moisturizer is wholesome and fabulous for all skin types! It gently hydrates with a silky light-weight feel and is loaded with skin benefiting ingredients.
*If using our Organic Whipped Milk facial cleanser, you may not need a moisturizer if you tend to be oily.
Skin Types: Acneic – Mature – Sun Damaged – Oily – Normal – Combination
Ingredients: Distilled water, sunflower oil, soya oil, vegetable glycerin, stearic acid, cetyl alcohol, emulsifying wax, palmitic acid, tocopherol (vitamin E), potassium sorbate, meadowfoam oil, jojoba oil, goat's milk, aloe vera, vitamin C, citric acid, lavender, Germall Plus.
Directions for Usage: Apply a small amount in an upward motion starting with your neck. Use after cleansing, exfoliating, and toning.
NEW SMALLER SIZE! 4oz | 112g Nt Wt | Approximately 3 month supply