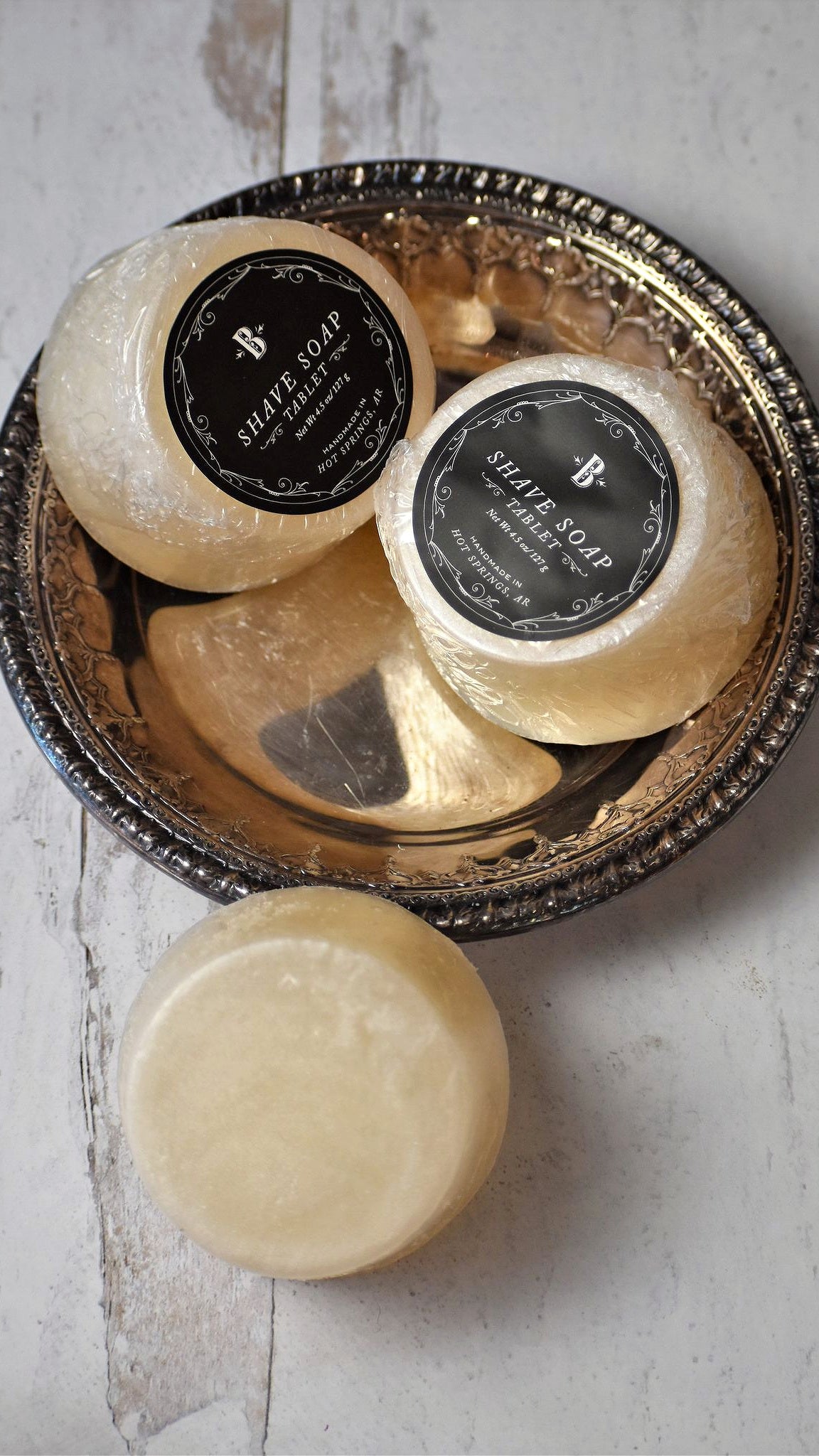 Milk Shave Soap
Milk Shave Soap is sweet and innocent with notes of spun sugar, fresh cream, pink fruits, real vanilla, and a hint of caramel.
Our handcrafted shave soaps are full of rich Shea Butter, Glycerin, Argan Oil, Silk Protein, and Honey Protein, which are lubricating and help with razor "slip". Calendula Flower, Hydrolyzed Silk, Aloe, Carrageenan and Sunflower extracts add a soothing and moisturizing after-feel. Sulfate and paraben free! This soap fits in a shaving mug for men or perfectly in the palm of your hand for ladies. No razor burn and loads of moisture.
Ingredients: Propylene glycol, sorbitol, water, sodium stearate, sodium laureth sulfate, sodium laurate, argan oil, calendula extract, sunflower extract, althaea root extract, hydrolyzed silk, hydroxypropyltrimonium honey, caprylic/capric triglyceride, sodium benzonate, ptassium sorbate, citric acid, fragrance, mica. 
4.5oz Nt Wt | 127g