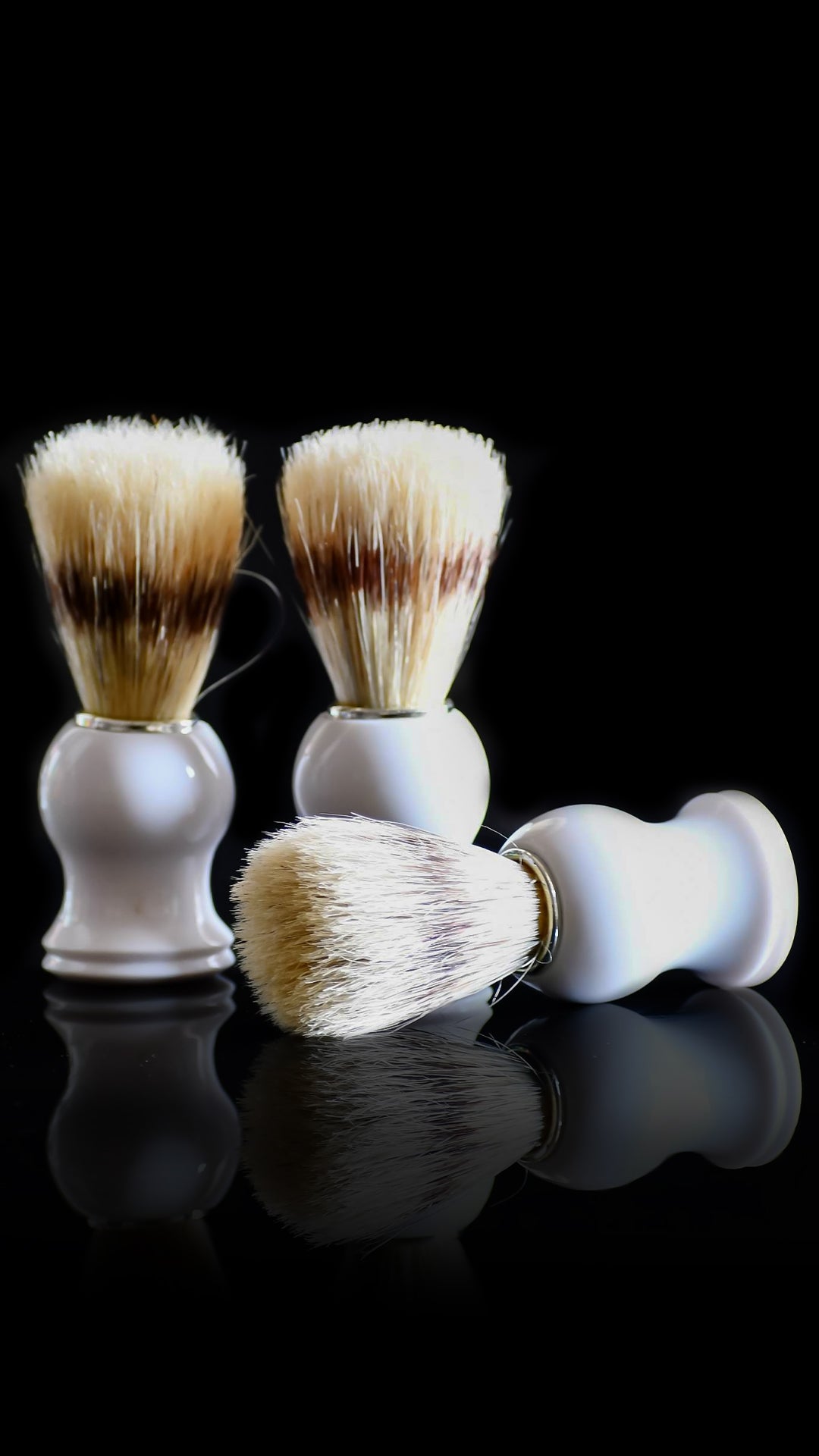 Shave Brush
Due to availability, the handle color will either be black or white.

Our boar's hair t
raditional

shaving brush has

excellent water retention,

which helps create an extra

creamy lather

. The boar

bristles also help lift hair to provide an even better, closer shave to help exfoliate, remove dirt and dead skin, and reduce blemishes.




Pair with your favorite Bathhouse Shave Soap for an unforgettable shaving experience.