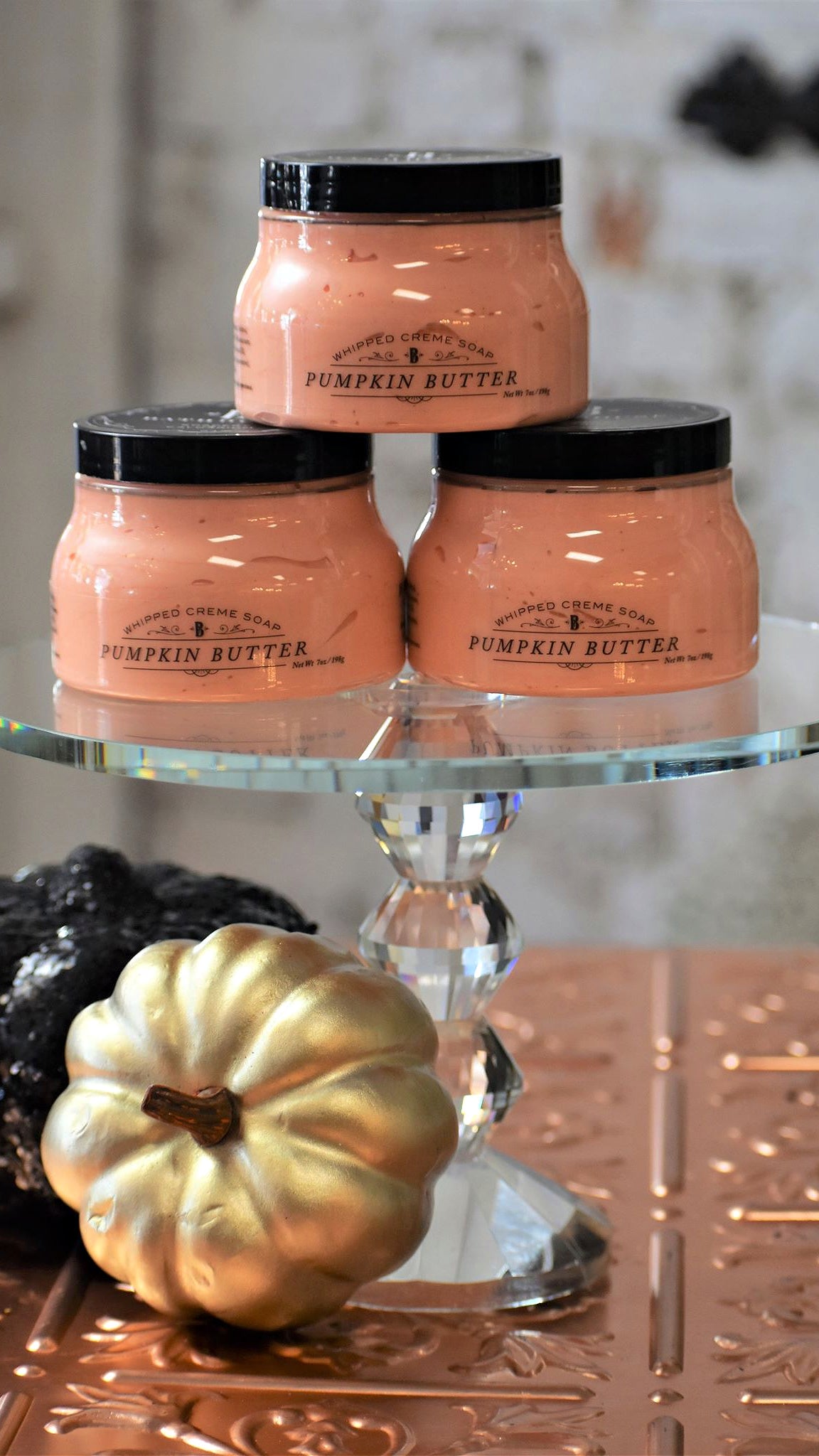 Pumpkin Butter Whipped Soap
Pumpkin Butter
 is not the overdone spiced pumpkin you've become bored of . . . oh no no . . . this scent is a creamy pumpkin juiced with apple, orange, and persimmon. A very light simmering of cinnamon and clove syrup is drizzled over vanilla cream.
It's not liquid or solid, it's a gossamer, billowy creation of Whipped Soap. A bouncy texture that cleanses and nourishes with an infusion of your favorite Bathhouse fragrance. Dollop a bit on a bath pouf, washcloth, or loofah for voluminous bubbles. 
It's just like washing with your favorite liquid or bar soap; 
only more...other-worldly.
Ingredients: glycerin, water, sodium 
cocoyl
 isethionate, sorbitol, propylene glycol (veggie derived), disodium lauryl sulfosuccinate, stearic acid, sodium chloride, olive oil, sweet almond oil, 
diazolidinyl
 urea and 
iodopropynyl
butylcarbamate
 (preservative), fragrance, kaolin clay, iron oxide, 
ulatramarine
, mica, titanium dioxide
Net Wt: 7oz | 198g