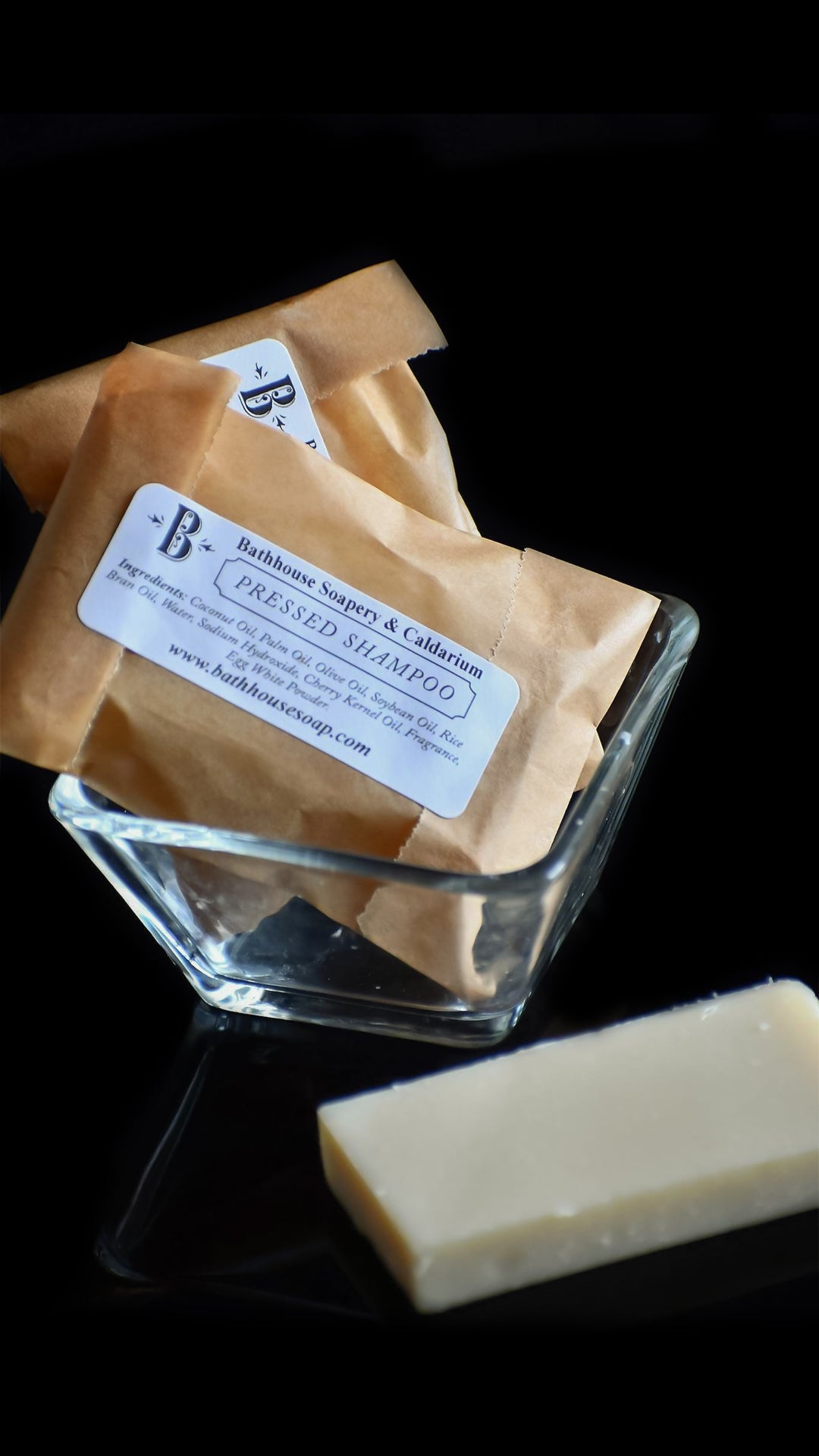 Pressed Shampoo Sample Bar
Sample-sized!
Scented in our beloved
 

RAIN

 

fragrance. 
Pressed SHAMPOO: A nourishing and travel-friendly shampoo bar that will keep your locks shiny and silky smooth. Egg white powder and cherry kernel oil make this Pressed Shampoo a powerhouse of a hair product. Eggs are a nutrient-rich superfood that help with hair strength and growth. Cherry kernel oil is nourishing and full of antioxidants which helps to promote healthy, shiny, and luxurious hair while preventing build-up.
Shampoo Ingredients: Coconut Oil, Palm Oil, Olive Oil, Soybean Oil, Rice Bran Oil, Water, Sodium Hydroxide, Cherry Kernel Oil, Fragrance, Egg White Powder.
Approx. 1 oz net weight / each