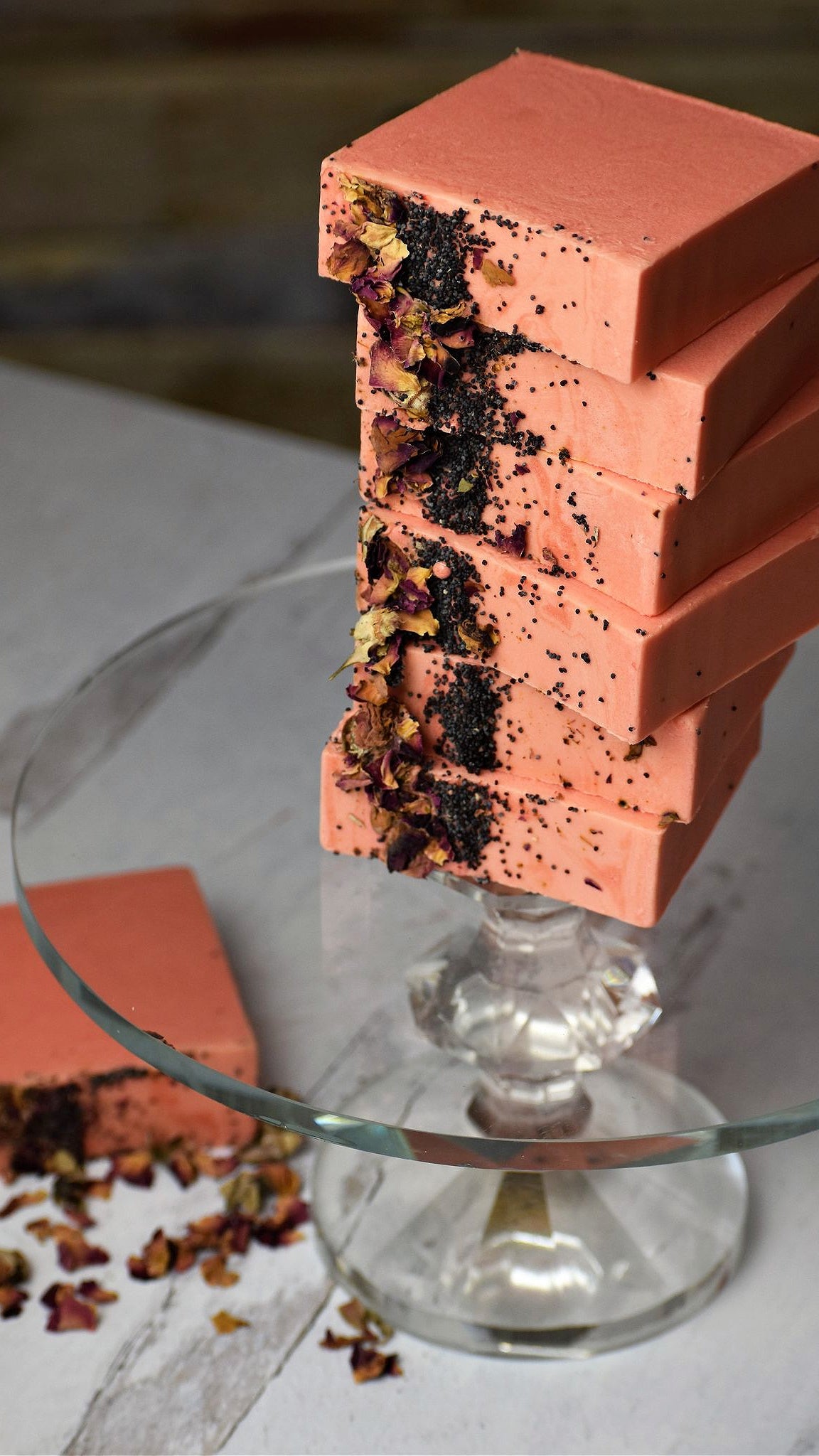 Poppy
Dreamy, hypnotic, and seducing with a side of sunny disposition. A sparkling trance of freesia, mandarin, creme brulee, and marshmallow.
Ingredients: coconut oil, palm oil, safflower oil, glycerin, water, sodium hydroxide, sorbitol, sorbitan oleate, oat protein, fragrance oil, mica, titanium dioxide, iron oxide, rose petals, poppy seeds.
*This soap does have poppy seeds on the top. Simply swipe them away before using unless you want to bathe in sleepful bliss!
Net Wt. 4.5 oz