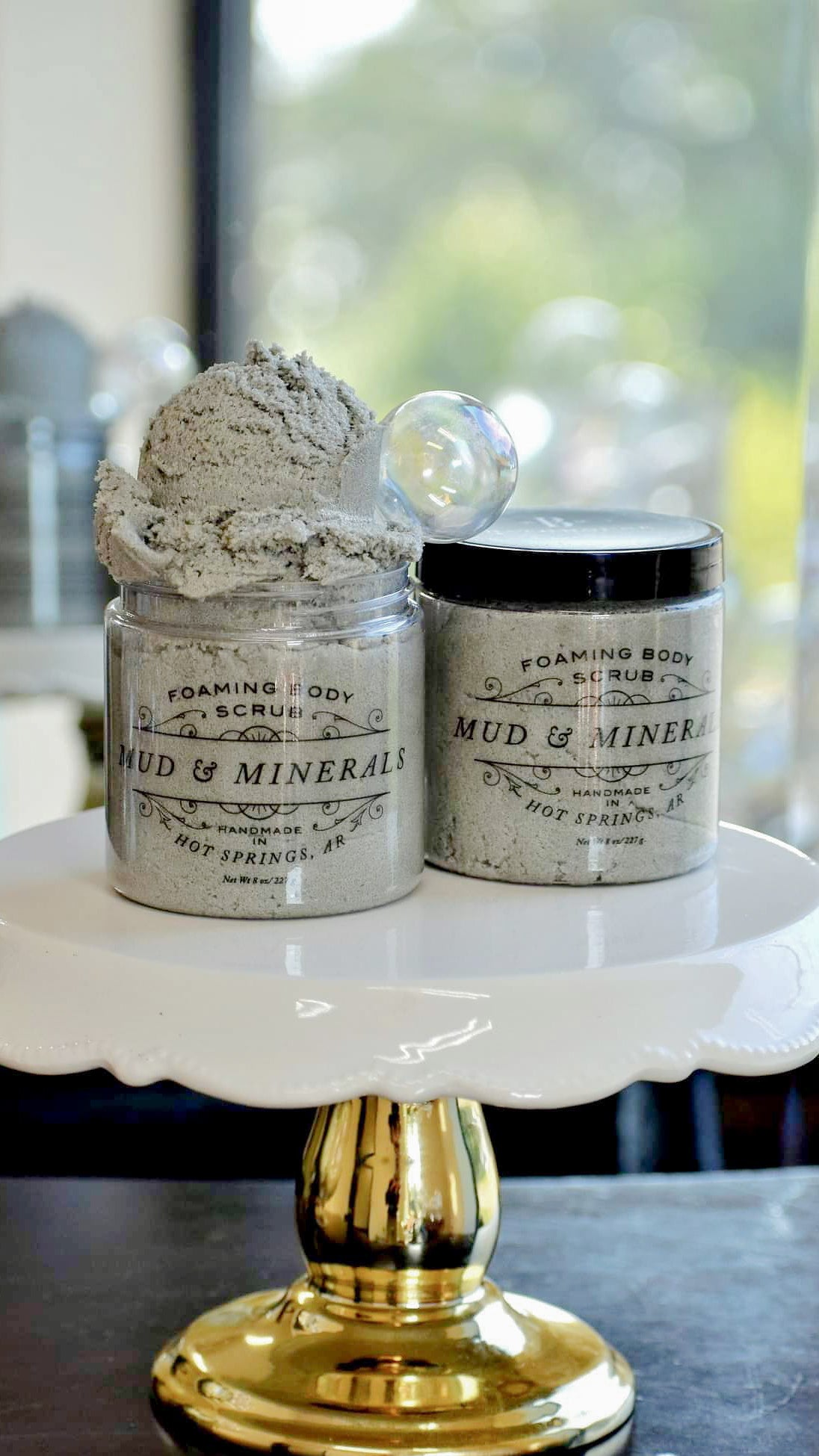 Mud & Minerals Foaming Body Scrub
Mud & Minerals is made with real Dead Sea mud and activated charcoal, both reputed to detox, and will have you feeling spaaaa-licious from head to toe! Using this scrub is nothing less than exquisite.
This is a manual exfoliation that lathers up like soap but provides a perfect polish without the oily mess of traditional scrubs. Our scrubs are in a fluffy, frosting-like soap base containing a drizzle of olive oil and sugar to cleanse, exfoliate, and hydrate all at once. Choose from Bathhouse's many scents and texture variations to polish your skin to glowing perfection.
Ingredients: Sugar, Glycerin, Shea Butter, Olive Oil, Dead Sea Mud, Water, Sodium Cocoyl/Lauroyl Isethionate, Sorbitol, Disodium Lauryl Sulfosuccinate, Sodium Chloride, Fragrance Oil, Activated Charcoal, Salt, Phenoxyethanol, Tetrasodium EDTA.