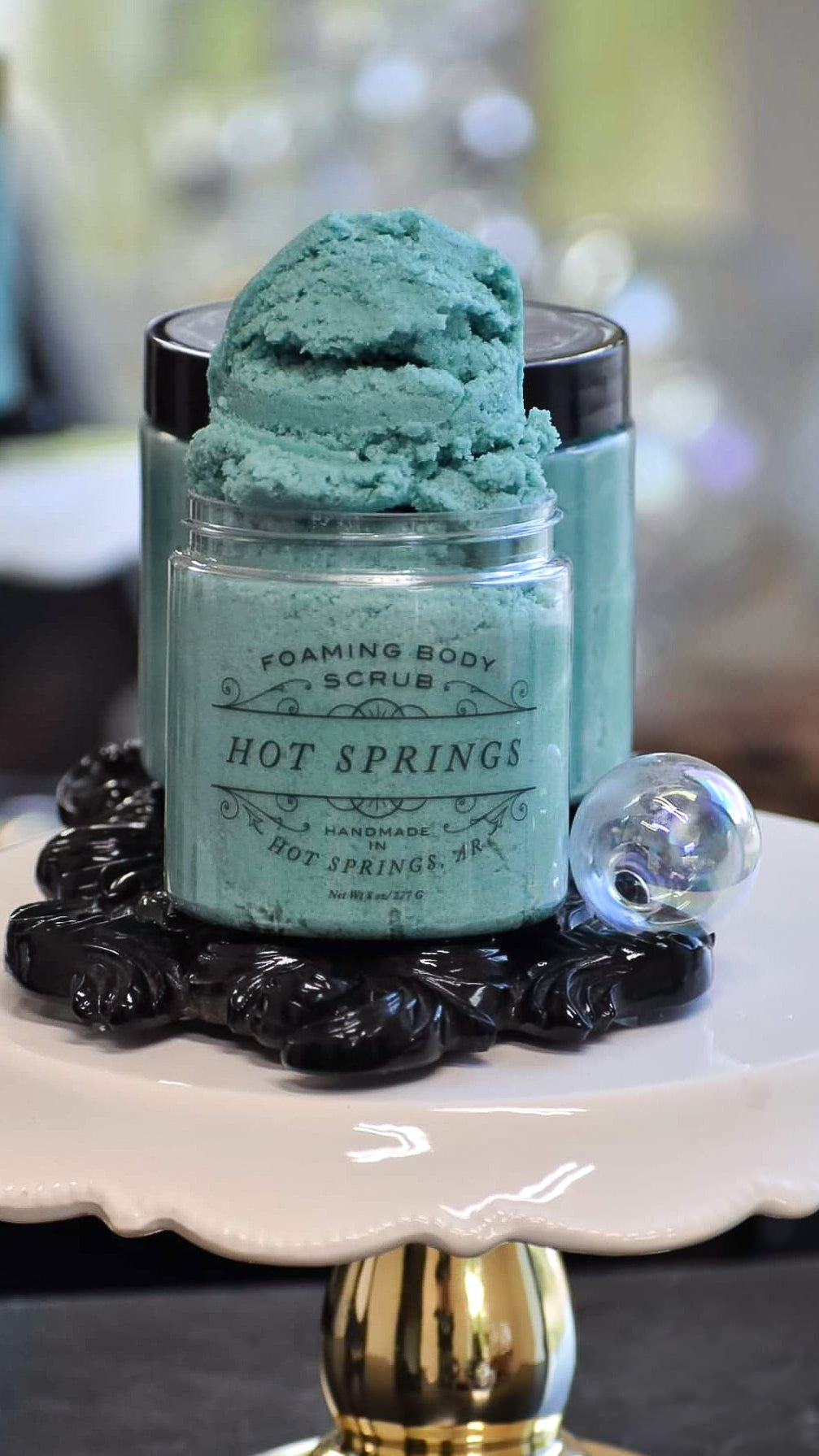 Hot Springs Foaming Body Scrub
Hot Springs
 is the epitome of a spa experience! Named after our spa city, Hot Springs, this scrub is a careful blend of eucalyptus and spearmint that, when paired together, unveils a sweet vapor.
This is a manual exfoliation that lathers up like soap but provides a perfect polish without the oily mess of traditional scrubs. Our scrubs are in a fluffy, frosting-like soap base containing a drizzle of olive oil and sugar to cleanse, exfoliate, and hydrate all at once. Choose from Bathhouse's many scents and texture variations to polish your skin to glowing perfection.
Ingredients: Sugar, Glycerin, Shea Butter, Olive Oil, Water, Sodium Cocoyl Isethionate, Sorbitol, Propylene Glycol, Disodium Lauyl Sulfosuccinate, Stearic Acid, Sodium Chloride, Fragrance Oil, Diazolidinyl Urea, Iodopropynyl Butylcarbamate, Tetrasodium EDTA, Mica, Oxide.