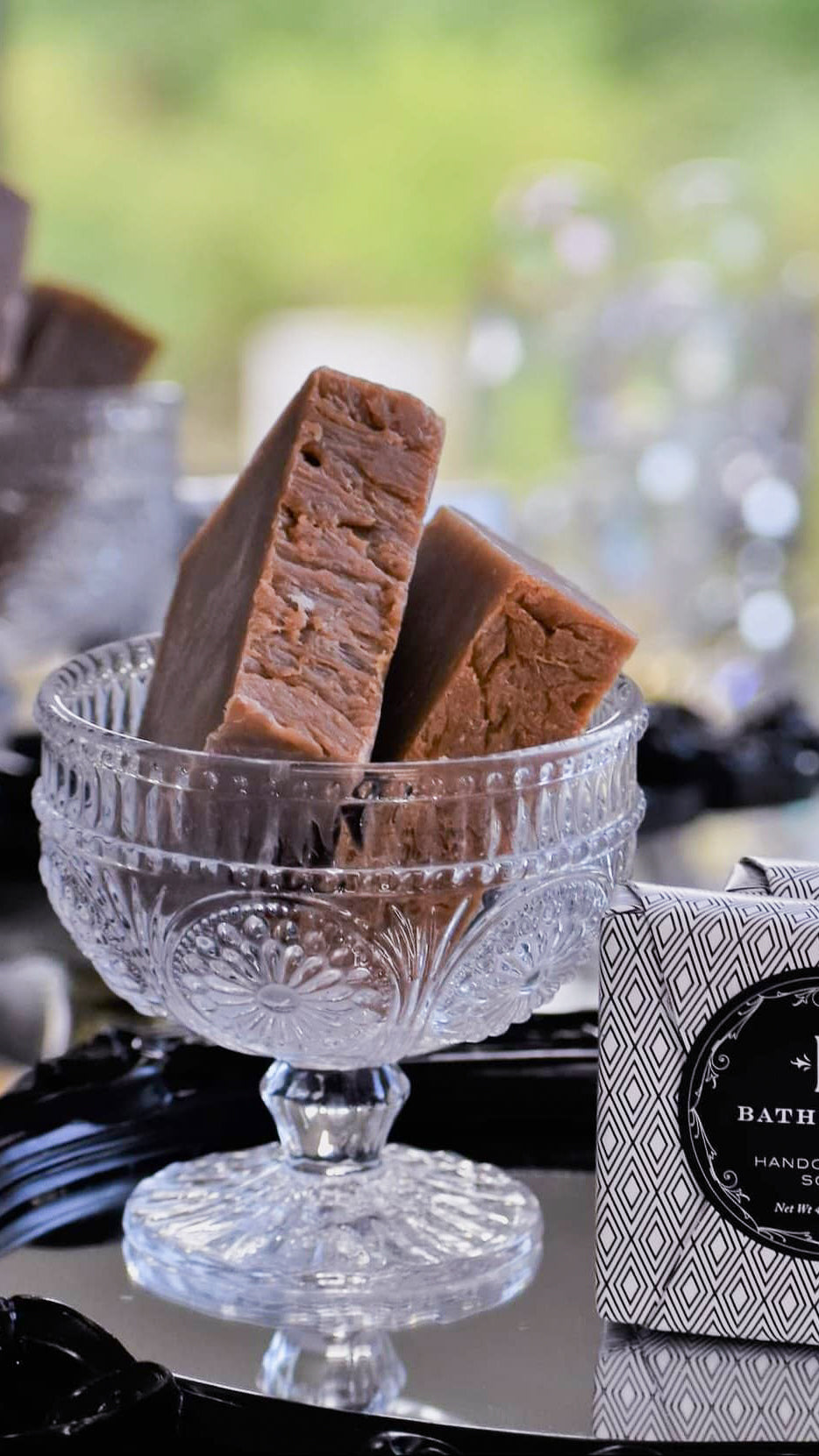 Frankincense & Myrrh
The smoky rich essence of our Frankincense & Myrrh soap just emits revitalization, restoration, and purification. Using this as a facial bar is an exquisite treasure but beauty doesn't just stop at the face. Exalt your entire body with a gratifying cleanse.
Ingredients: olive oil, water, coconut oil, sodium hydroxide, organic palm oil, organic sunflower oil, shea butter, fragrance.
Net Wt. 4.5 oz