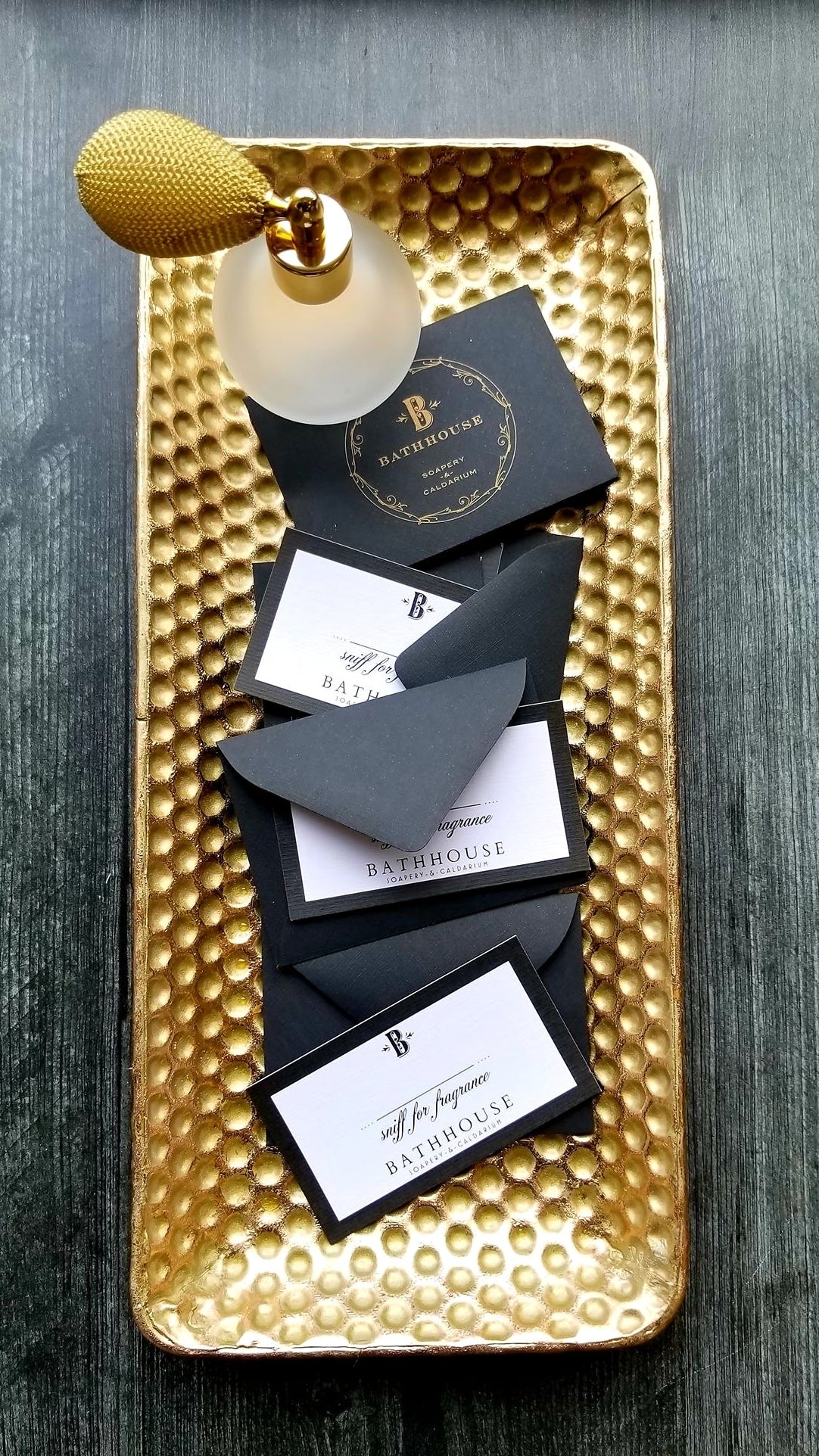 Bathhouse Scent Sample Cards - Set of 5
Computer engineers haven't yet managed to create smell-o-vision, so we've done a little something to help you out — our scent sample cards are made to let you smell our fragrances before you commit. Choose 5 fragrances to have sent on our custom Bathhouse fragrance cards right to your door. 
Each scent sample comes on a fragrance card encased in a black Bathhouse envelope. 
This item is not eligible for our gift2023 discount.