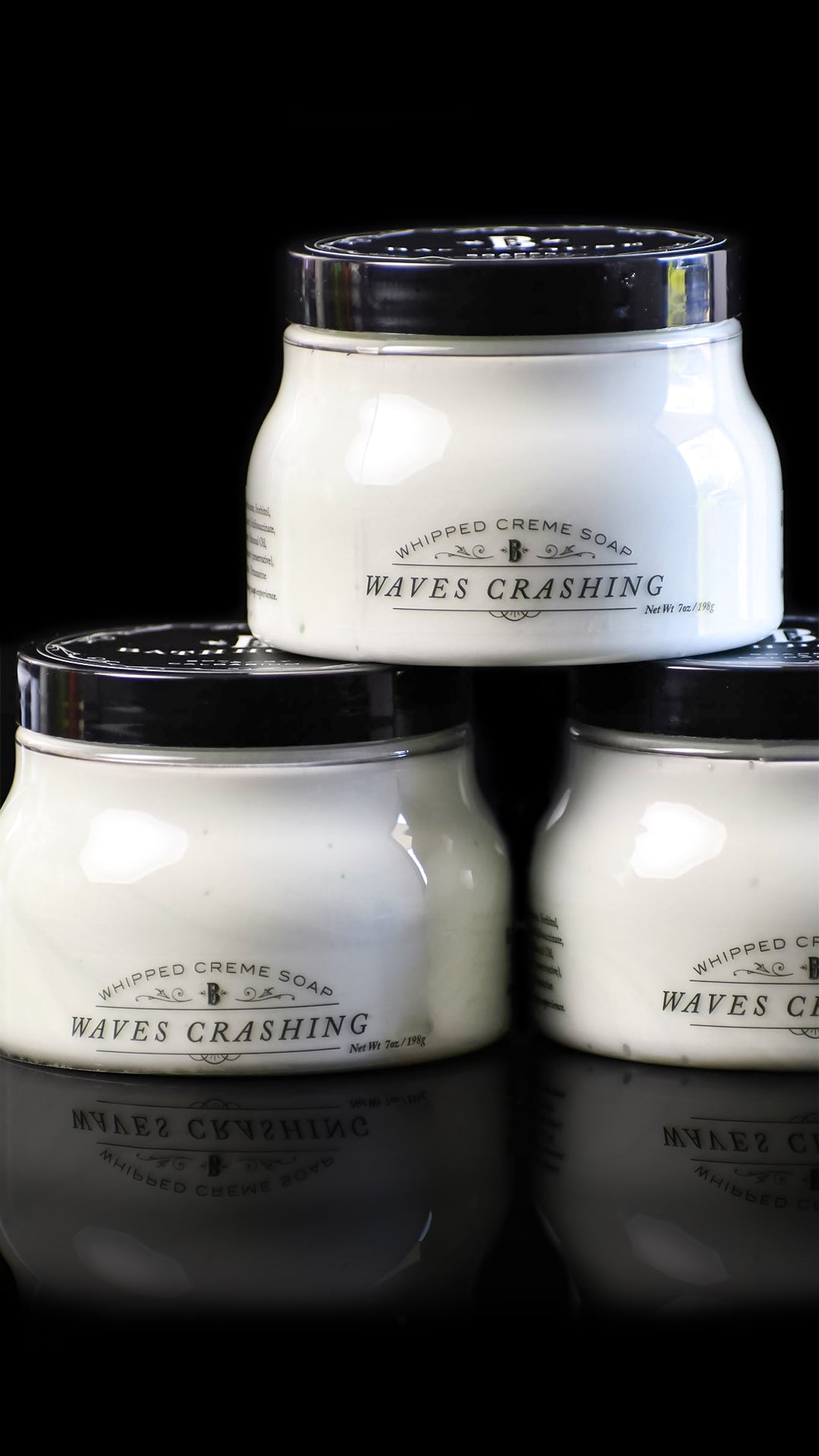 Waves Crashing Whipped Soap
*New Fragrance!*
Like... whoa. 
Waves Crashing is made for ocean-scent-seekers who are wanting something neither too brisk nor too floral... but rather a fragrance that is reminiscent of smelling the ocean air at sunset. Close your eyes, take a deep breath, and think paradise thoughts while inhaling the notes of sea salt, crushed sage, oud wood, bright citrus, yuzu, pineapple, and vanilla. 


It's not liquid or solid, it's a gossamer, billowy creation of Whipped Soap. A bouncy texture that cleanses and nourishes with an infusion of your favorite Bathhouse fragrance. Dollop a bit on a bath pouf, washcloth, or loofah for voluminous bubbles. 
It's just like washing with your favorite liquid or bar soap; only more...other-worldly.
Ingredients: Glycerin, Water, Sodium Cocoyl Isethionate, Sorbitol, Propylene Glycol, Disodium Lauryl Sulfosuccinate, Stearic Acid, Sodium Chloride, Diazolidinyl Urea, Iodopropynyl Butylcarbamate, Olive Oil, Sweet Almond Oil, Kaolin Clay, Fragrance.

Net Wt: 7oz | 198g