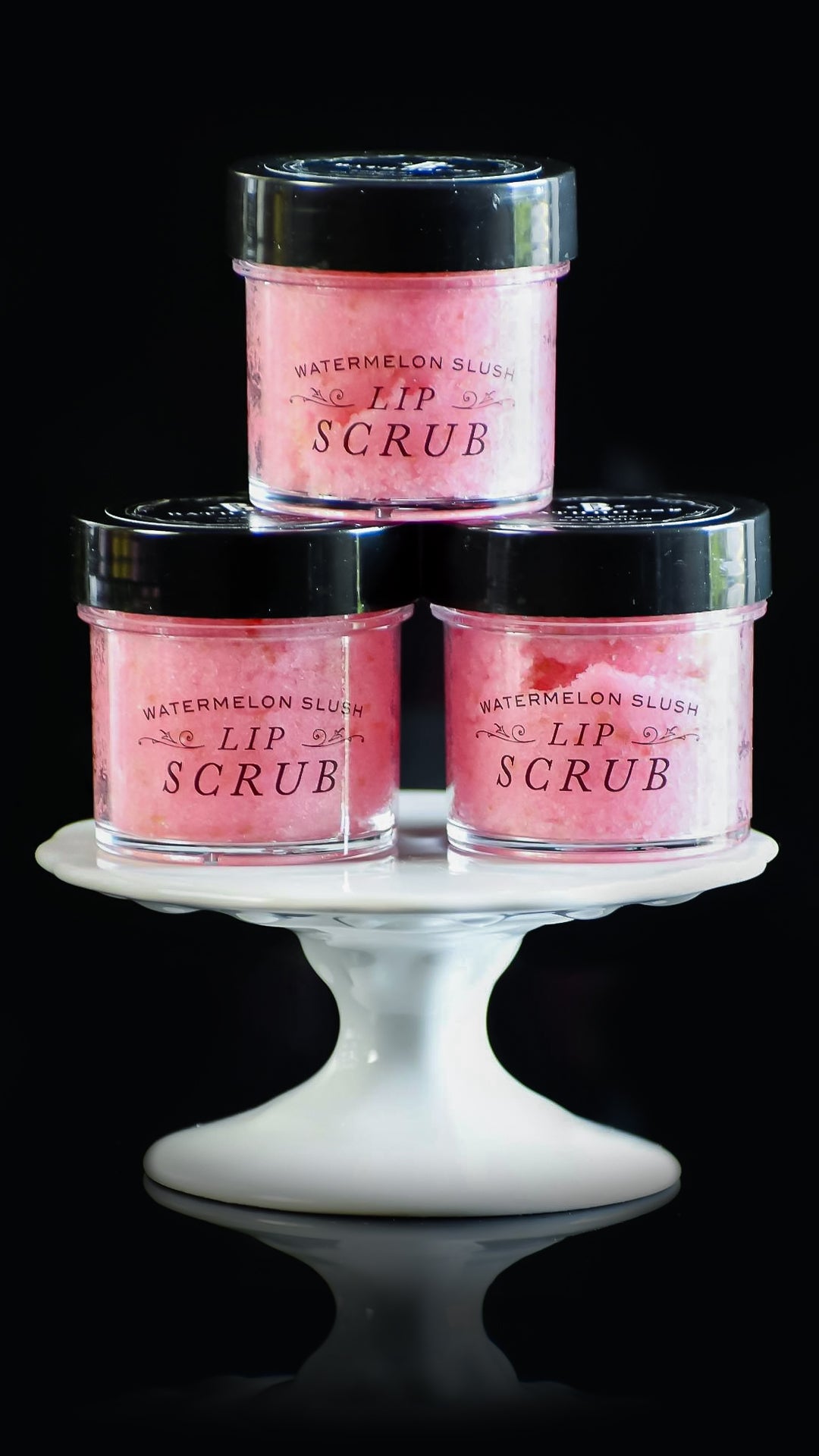 Watermelon Slush Lip Scrub
Flavor: Juicy, sweet, summer-sun ripened watermelon blended into your favorite icy slush.
This delicious lip scrub is formulated with sugar crystals to delicately smooth away dry skin while luxuriously rich macadamia butter, coconut oil, and vitamin E melt over your lips to condition and moisturize. Your lips will feel smooth, protected, and hydrated. Smooth our lip balm over the top for added protection and hydration.
Directions: Add a very small pinch to closed lips and gently rub with fingertips. Rub lips together to exfoliate. Lick or wipe away the remainder leaving lusciously moisturized lips.
Lip Scrubs = Cake | Lip Balms = Icing
Less is more! Using this 2x per week should yield 6 months of use.
Net Wt. 1oz / 28g
Ingredients: Sugar, Demerara Raw Sugar, Coconut Oil, Beeswax, Organic Shea Butter, Organic Cocoa Butter, Tocopherol (vitamin e), Macadamia Butter, Macadamia Oil, Flavor Oil, Phenoxyethanol, Caprylyl Glycol, Potassium Sorbate, Hexylene Glycol, Phenoxyethanol, Potassium Sorbate, Fluorphlogopite, Titanium Dioxide, Tin Oxide, Iron Oxide.