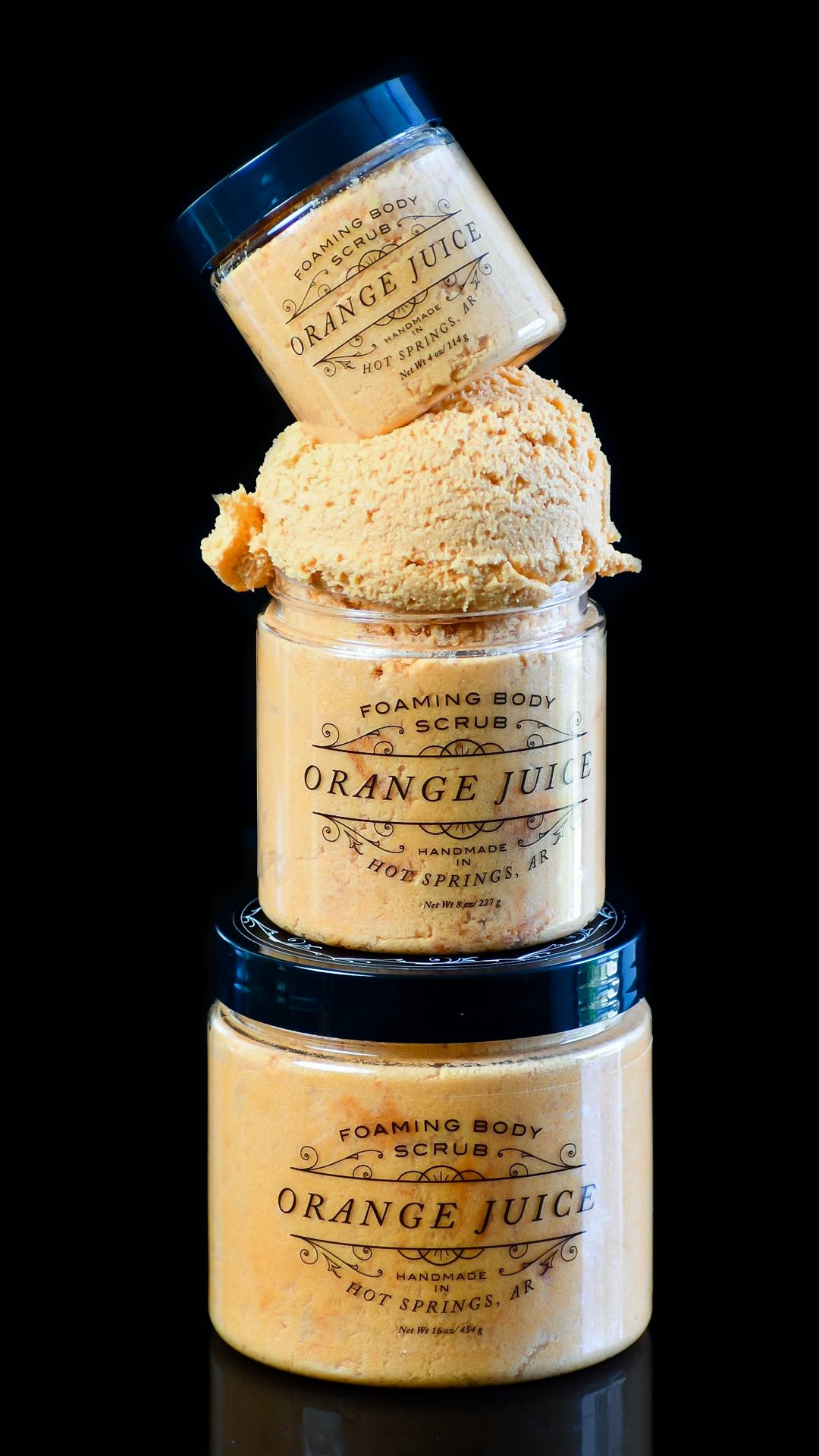 Orange Juice Foaming Body Scrub — Limited Edition
Limited Release!
Vibrant and bright. 🍊 A spoonful of orange essential oil and orange powder are mixed to perfection into our skin nourishing scrub recipe, making this Orange Juice scrub the best skin-softening pick-me-up you'll find. (This one will give your skin a healthy helping of Vitamin C, too!)
The fragrance is so uplifting and fresh that you'll have to have this one before your morning coffee!
This is a manual exfoliation that lathers up like soap but provides a perfect polish without the oily mess of traditional scrubs. Our scrubs are in a fluffy, frosting like soap base containing a drizzle of olive oil and sugar to cleanse, exfoliate, and hydrate all at once.
Ingredients: Sugar, Mediterranean Sea Salt, Deionized Water, Glycerin, Sodium Cocoyl Isethionate, Sorbitol, Disodium Lauryl Sulfosuccinate, Sodium Chloride, Tetrasodium EDTA, Phenoxyethanol, Hexylene Glycol, Caprylyl Glycol, Ethylhexylglycerin, Shea Butter, Olive Oil, Fragrance Oil, Mica, Titanium Dioxide, Green Chrome Oxide, Iron Oxide.