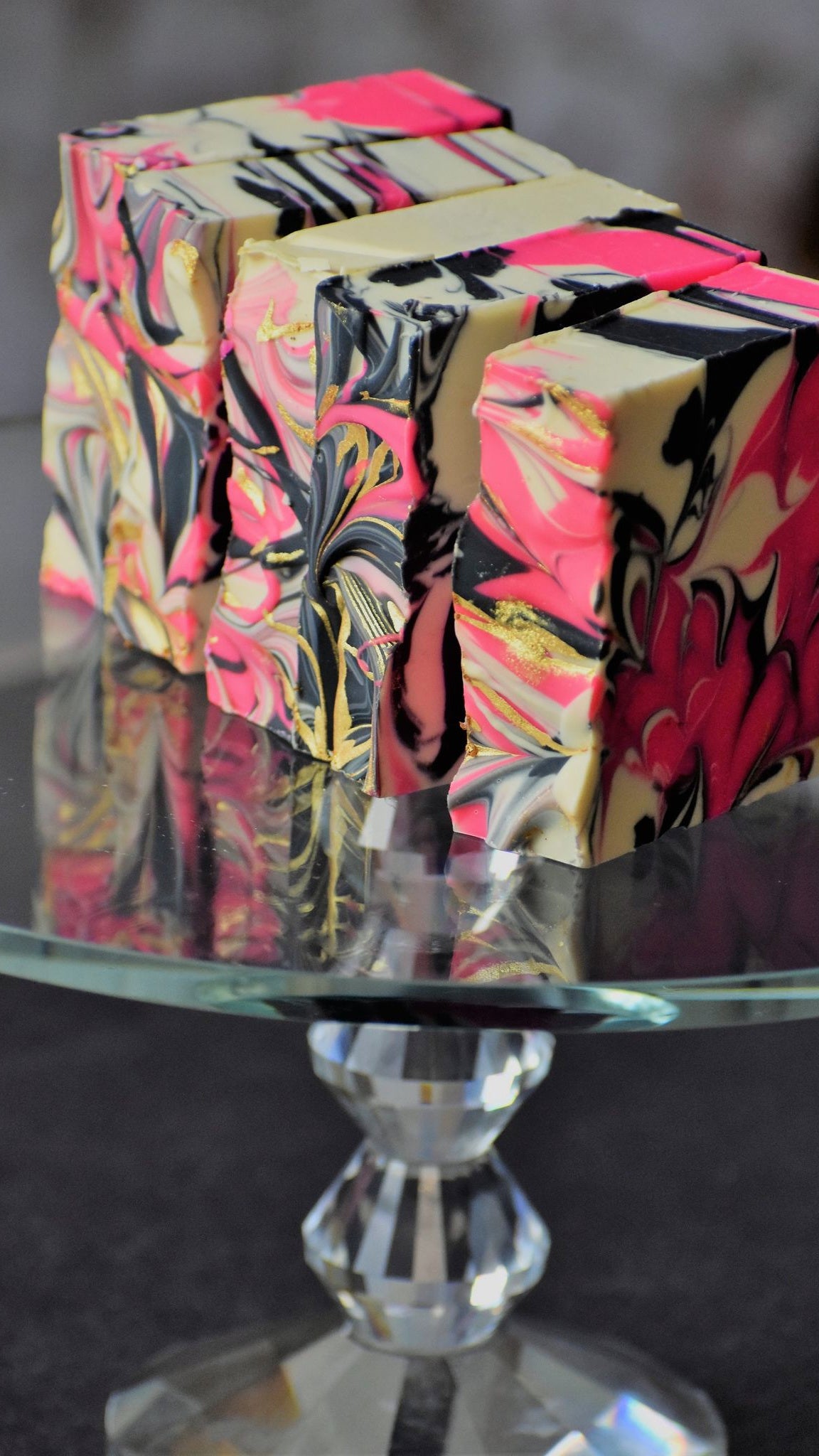 Hot Southern Mess
"Hot Southern Mess" is the aura of a southern woman that is sexiest with her girl-next-door appearance, can rock cutoffs and/or a ballgown, listens to Cash and JB Jovi, wears cowboy boots under her wedding dress, knows how to be wild and free while being the tie that binds her family. She knows how to use her accent to get her way, her eyelashes to bring him to his knees, and can tell you to go straight to hell with words dripped in so much sugar you'll look forward to the trip…..
….oh and the trip is scented with poppy, pomegranate, osmanthus and sugar cane….just like this soap.
Ingredients: coconut oil, palm oil, olive oil, soybean oil, rice bran oil, water, sodium hydroxide, fragrance, titanium dioxide, bis(glycidoxyphenyl)propane /bisaminomethylnorbornane copolymer, aluminum hydroxide, red 28, red 22, activated charcoal, mica.

Net Wt. 4.5 oz