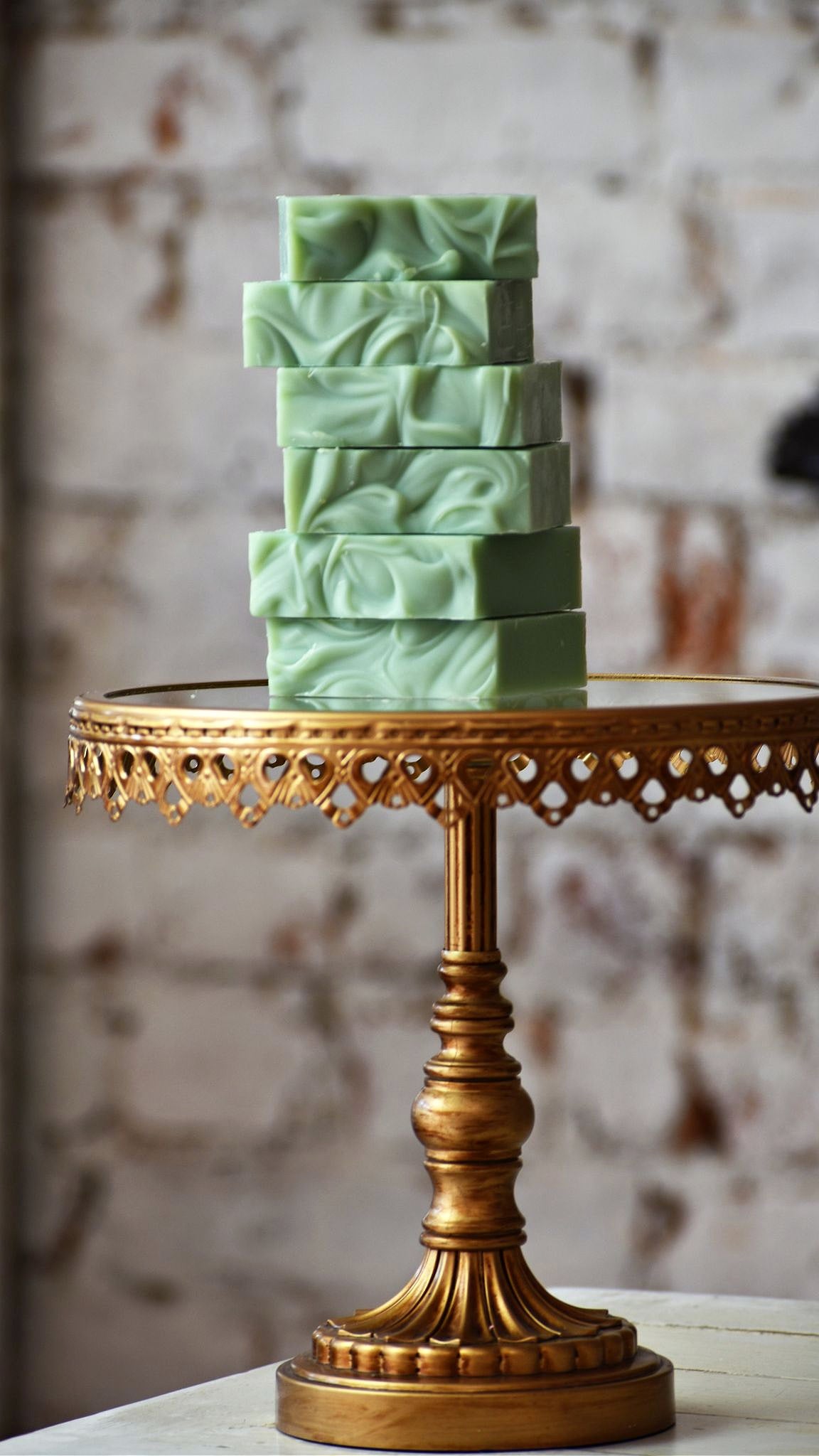 Eucalyptus
Bathe away the ew without the goo. Remember the "vapor goo" Ma used to slather all over your cupid's bow and decolletage? Not cute as an adult — although tempting.
Eucalyptus soap is the mystically sophisticated version to wash away the aches and cranks.
Ingredients: coconut oil, palm oil, olive oil, rice bran oil, water, sodium hydroxide, fragrance, eucalyptus oil, chromium hydroxide green.
Net Wt. 4.5 oz