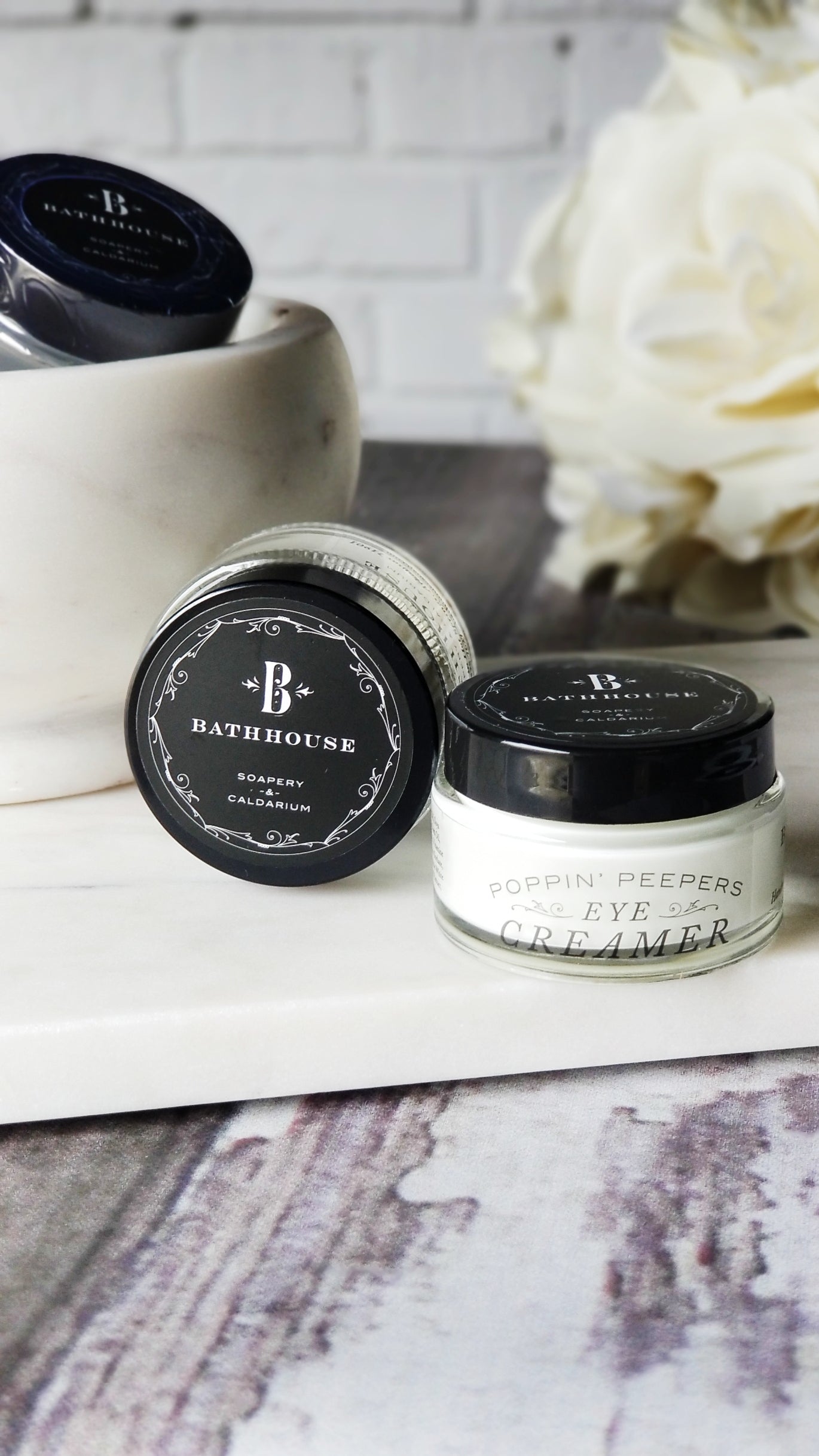 Poppin' Peepers Eye Creamer
Peek-a-Boo set on special here. Both our Creamer & Soother for the eyes.
Dramatically moisturizing, rich mousse-like formula is packed with lovely essential oils. The potent moisture-rich formula drenches the skin in softness and blurs fine lines and wrinkles.
Directions for Usage:  Use after applying your all over facial moisturizer. Our eye creamer is designed to super moisturize the finest skin on your face.  When you apply eye cremes always use your ring finger or pinky to apply products around the delicate area of your eyes.  Your pinky and ring finger are weak by nature and force you to apply gentle pressure. A VERY LITTLE GOES A LONG WAY!
Ingredients: Deoionized water, stearic acid, sunflower oil, soya oil, vegetable glycerin, grapeseed oil, organic jojoba seed oil, emulsifying wax NF, palmitic acid, evening primrose oil, vitamin El, phenoxyethanol, witch hazel, xanthan gum, potassium sorbate, meadowfoam oil, jojoba oil, goat's milk, aloe vera, organic white willow bark extract, organic neem oil, rosemary leaf extract, vitamin C, alcohol, tetrasodium EDTA. 
1oz | 28g Nt Wt | Approximately 6 Month Supply