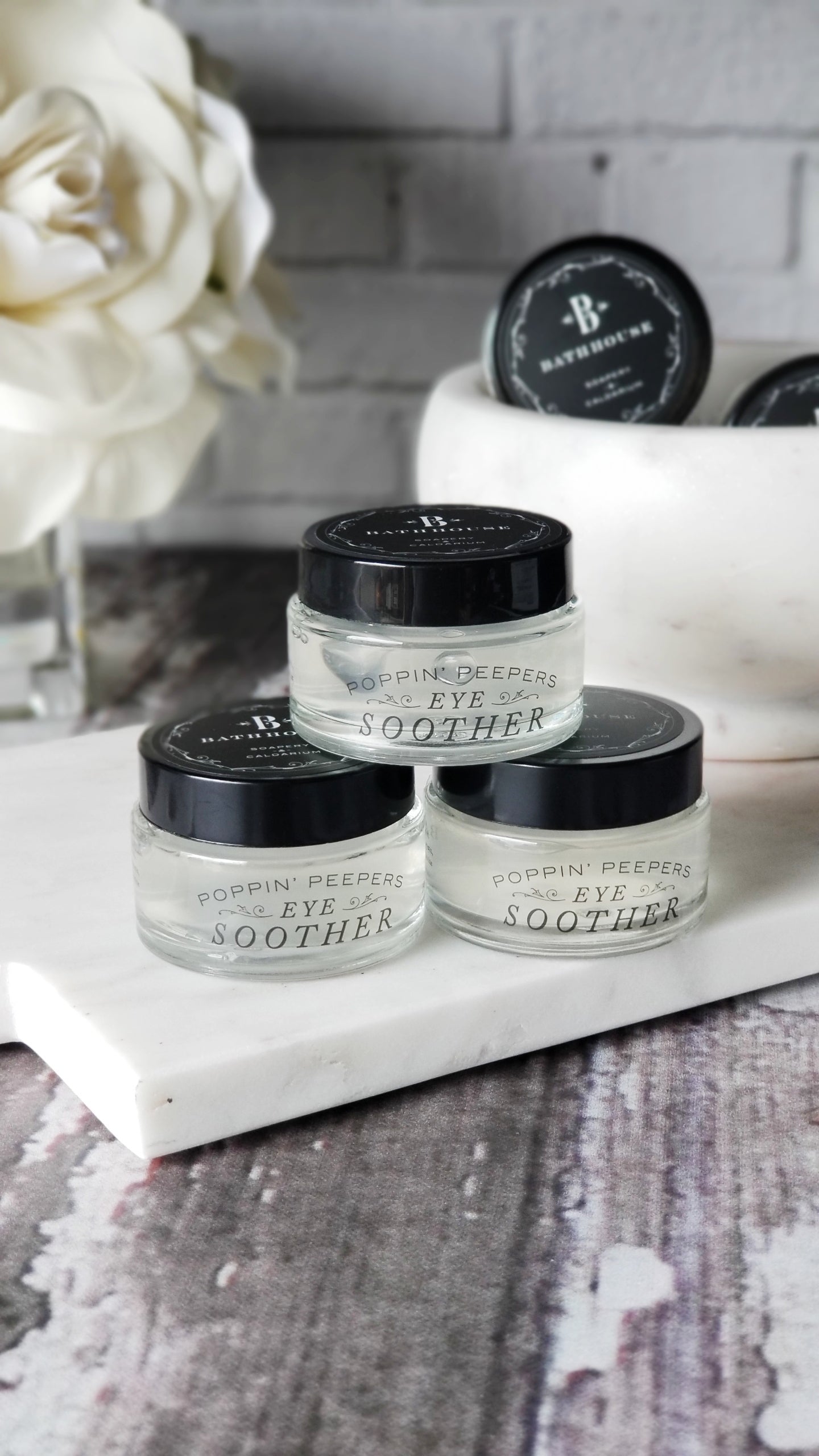 Poppin' Peepers Eye Soother
Peek-a-Boo set on special
 

here. Both our Creamer & Soother for the eyes.
Your eyes tell the stories of your long nights whether fun or hard... que our Poppin' Peepers Eye Soother. This mousse-like gel instantly calms, beautifies, and drenches the under-eye area in juicy, decadent moisture, while also giving it a slight tightening feel. Loaded with cranberry and cucumber it's perfect to pop in the fridge for an instant cooling and calming effect during hot summers.
Directions for Usage:  Our Eye Soother is designed for instant gratification. Apply by dipping the pad of your ring or pinky finger into the gel, gently the cooling soother on puffy areas under eye. Your pinky and ring fingers are weak by nature and force you to apply gentle pressure. A VERY LITTLE GOES A LONG WAY!
Ingredients: 
Aloe leaf juice, phenoxyethanol, cucumber distillate, cranberry seed oil, glycerin, witch hazel, alcohol, carbomer, triethanolamine (TEA), tetrasodium EDTA.
Net wt. 1 oz/28g