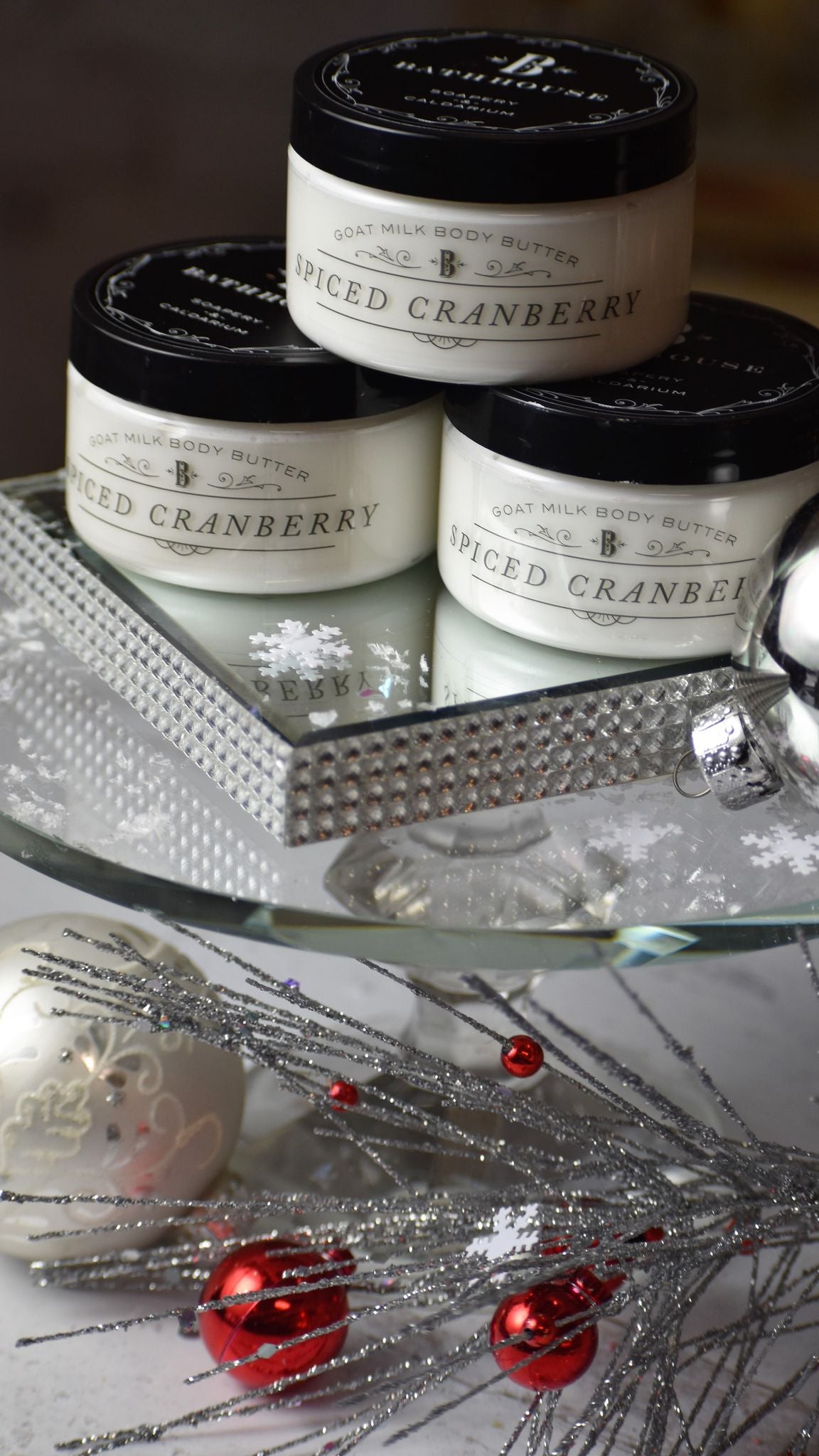 Spiced Cranberry Body Butter
Simmered cranberries in mulling spices, frosted snow, creamy vanilla, and twists of orange zest...that's what this creamy treat smells like. So baby, when it's cold outside, grab your Spiced Cranberry body butter and give your skin the moisture-rich lovin' it deserves!
Our gourmet Goat Milk Body Butter is an all-over body lotion that nourishes the skin while revitalizing it. Our body butter features real goat's milk along with quenching oils that penetrate to heal and protect. Our body butter goes on like silk and leaves you with a finish that is non-greasy and plush. This lotion is so nourishing and efficient that when used as a hand cream you can wash 3x without having to reapply it.
Ingredients: distilled water, sunflower oil, soy oil, vegetable glycerin, stearic acid, cetyl alcohol, emulsifying wax, palmitic acid, tocopherol-vitamin e, potassium sorbate, meadowfoam oil, jojoba oil, goat's milk, aloe vera, vitamin C, citric acid, preservative, fragrance and/or essential oils 
Net Wt. 4 oz