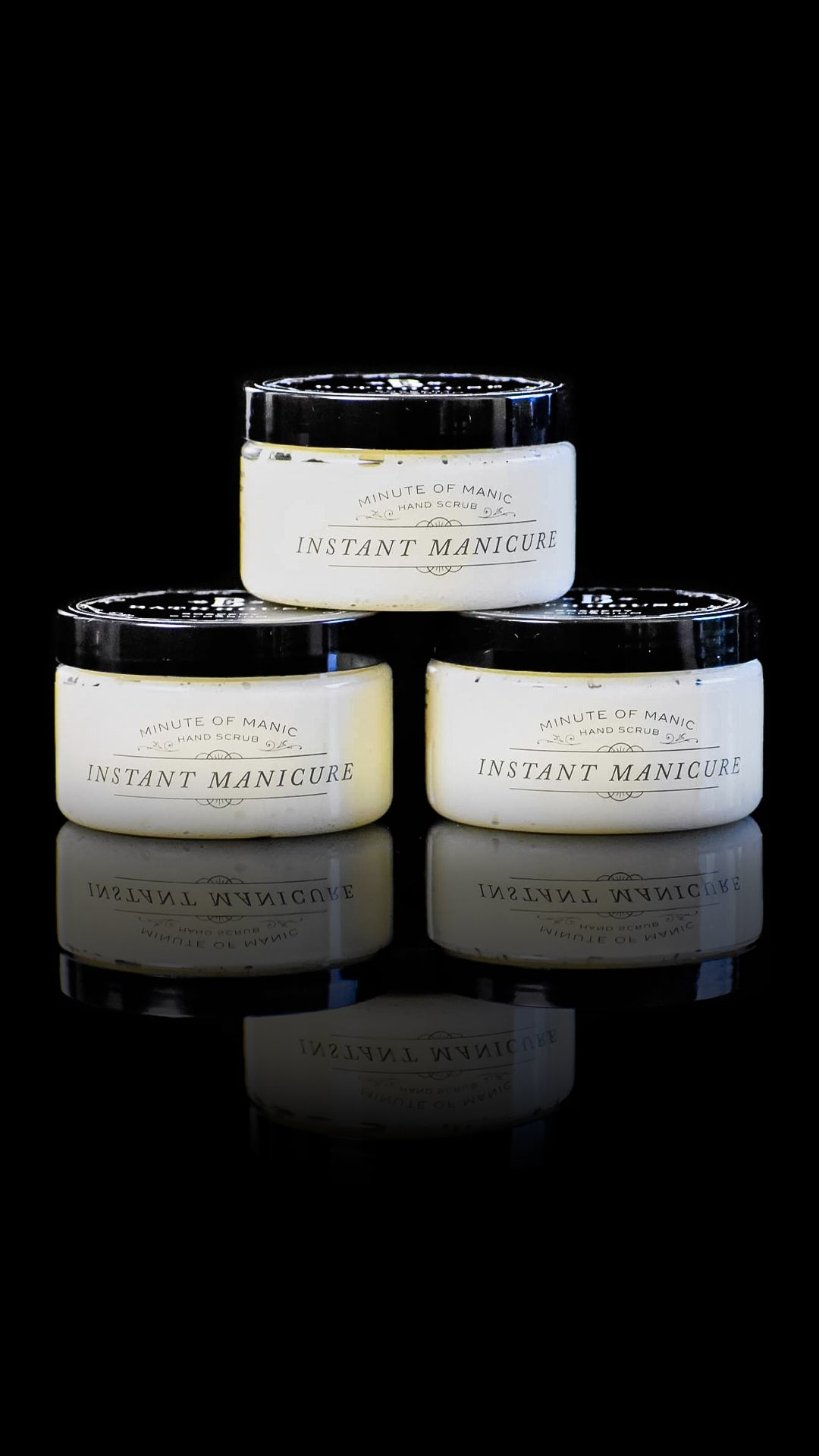 Minute of Manic - Instant Manicure Scrub
A minute between manicures is all you need to smooth cuticles, remove dry skin, and polishes your hands to silken perfection. "Minute of Manic" Instant Manicure Scrub contains shea butter, sunflower and rosemary extract, vitamin E and sugar to remove dry skin and moisturize and protect the hand and nail. This invaluable spa treatment will get you in between manicures.
Spa How To: With dry hands add a quarter sized dab and rub hands together in the manner of washing with soap. Continue to scrub the hands and wrists while working in a circular motion around the cuticles. Rinse with warm water after one minute and towel dry. If you have cuts on your hand the salt may sting, so use with caution. We recommend you use the scrub once a week for best results. Approximately 40 treatments.
Ingredients: Sucrose, Shea Butter, Safflower Oil, Silica, Polysorbate 80, Vitamin E, Rosemary Extract, Sunflower Extract, Fragrance Oil, Phenoxyethanol. 
Net Wt. 4 oz / 144 g