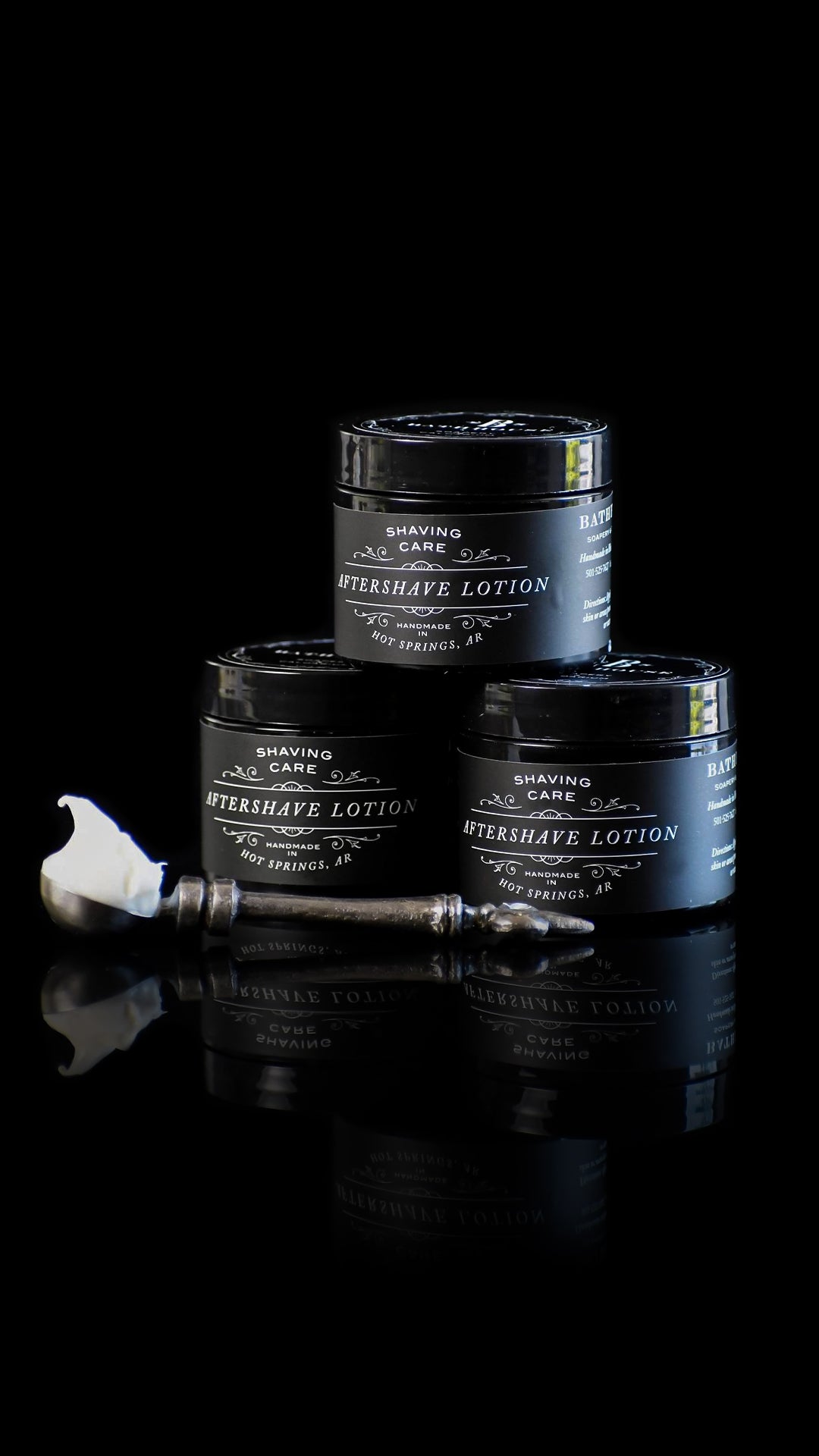 Aftershave Lotion
Back by popular demand!
Our outstanding Aftershave Lotion is ideal for body areas that are prone to razor irritation. It has an alpha hydroxy acid in it that promotes smoother, glowing, and ridiculously creamy soft skin after every shave.
Scented with our ever-popular clean and fresh Rain fragrance. 
Directions: Massage a dab onto freshly shaved skin. 
Ingredients: Water, Alcohol, Calendula Flower Extract, Coconut Oil, Emulsifiying Wax (Cetearyl Alcohol, Polysorbate 60), Stearic Acid, Sunflower Oil, Soya Oil, Vegetable Glycerin, Cetyl Alcohol, Dimethylaminoethanol Bitartrate, Lavender Water, MSM (Methylsulfonylmethane), Aloe Barbadensis Leaf Juice, Bilberry Fruit Extract, Sugarcane Extract, Sugar Maple Extract, Orange Peel Extract, Lemon Peel Extract, Cranberry Extract, Jojoba Seed Oil, Hyaluronic Acid, Glycolic Acid, Malic Acid, Tartaric Acid, Citric Acid, Vitamin E (Tocopherol), Lecithin, Xanthan Gum, Palmitic Acid, Potassium Sorbate, Meadowfoam Oil, Jojoba Oil, Goat's Milk, Aloe Vera, Vitamin C, Germall Plus, Fragrance.

2oz Nt Wt | 57g