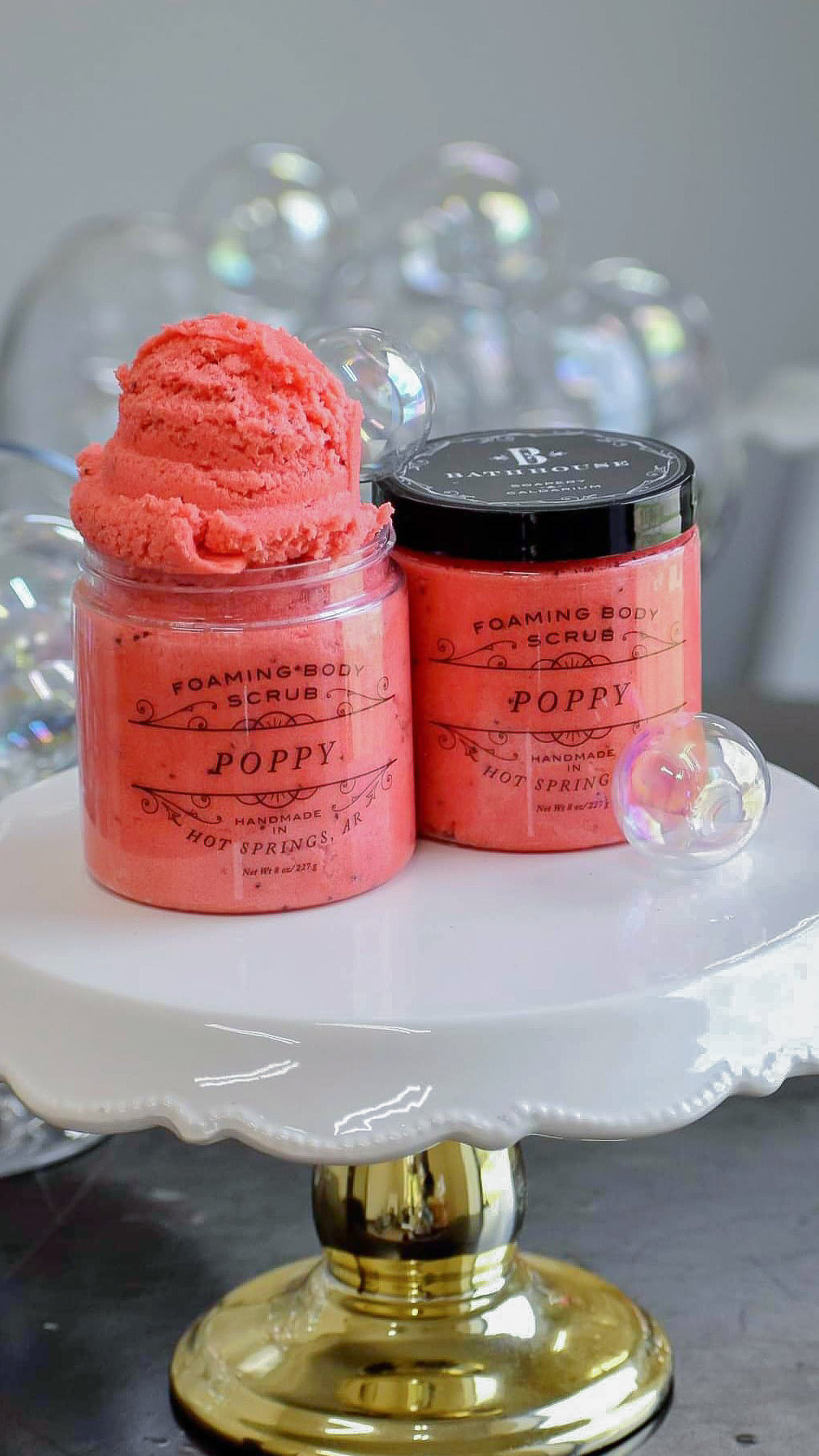 Poppy Foaming Body Scrub
Poppy is dreamy, hypnotic, and seducing with a side of sunny disposition. A sparkling trance of freesia, mandarin, creme brulee, and marshmallow. This scrub gives you an extra-buffing polish with the addition of poppy seeds,
This is a manual exfoliation that lathers up like soap but provides a perfect polish without the oily mess of traditional scrubs. Our scrubs are in a fluffy, frosting-like soap base containing a drizzle of olive oil and sugar to cleanse, exfoliate, and hydrate all at once. Choose from Bathhouse's many scents and texture variations to polish your skin to glowing perfection.
Ingredients: Sugar, Glycerin, Shea Butter, Olive Oil, Dead Sea Mud, Water, Sodium Cocoyl/Lauroyl Isethionate, Sorbitol, Disodium Lauryl Sulfosuccinate, Sodium Chloride, Titanium Dioxide, Phenosyethanol, Tetrasodium EDTA, Iron Oxide, Mica, Fragrance Oil.