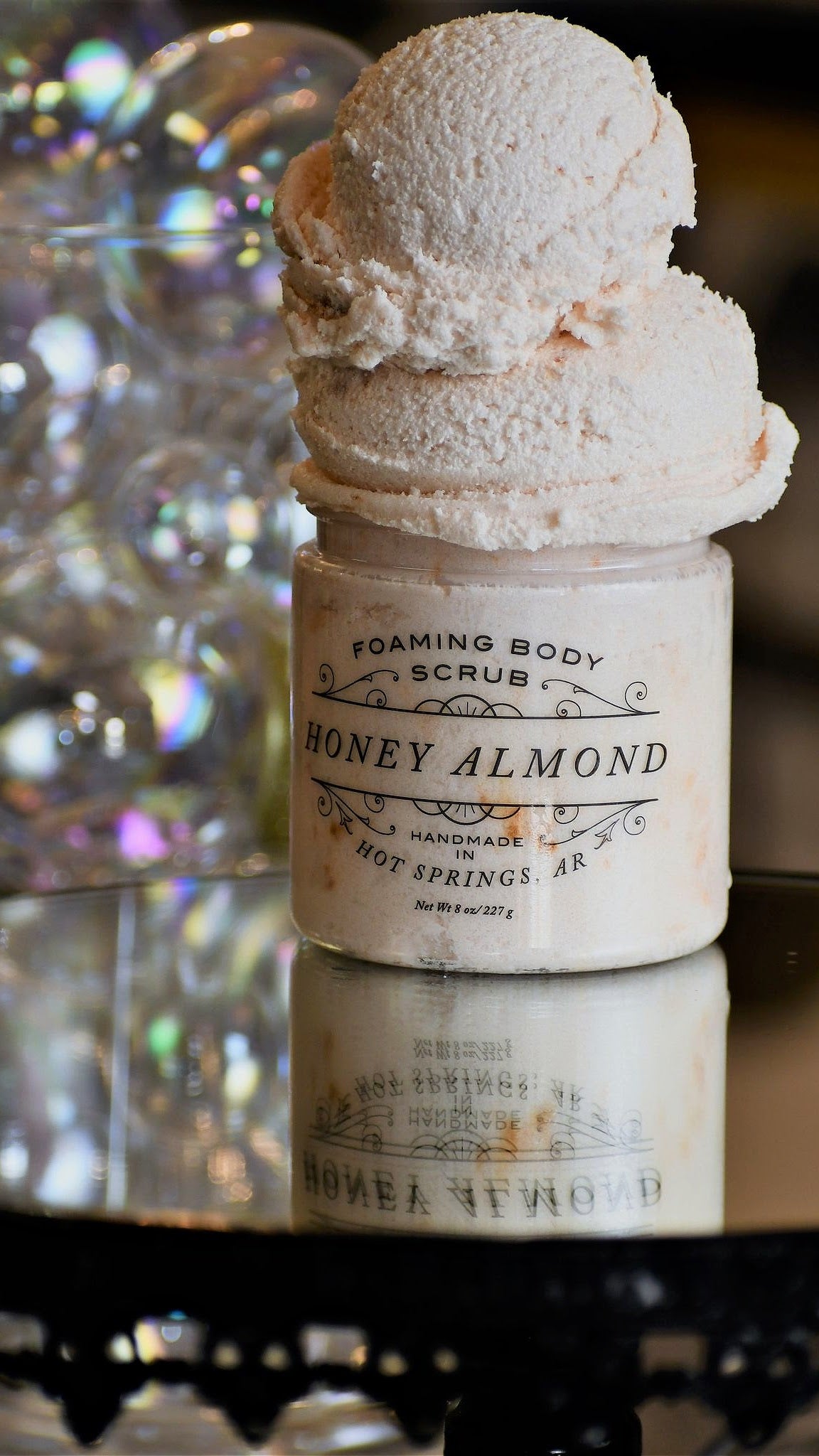 Honey Almond Foaming Body Scrub
Honey Almond
 

is the epitome of warm, cozy, and creamy scents. A velvety lather just erupts from this gorgeous scent. Nourish and cleanse with the gentle lather and be encapsulated in a sweet redolence. 

This is a manual exfoliation that lathers up like soap but provides a perfect polish without the oily mess of traditional scrubs. Our scrubs are in a fluffy, frosting-like soap base containing a drizzle of olive oil and sugar to cleanse, exfoliate, and hydrate all at once. Choose from Bathhouse's many scents and texture variations to polish your skin to glowing perfection.
Ingredients: Sugar, Deionized Water, Glycerin, Sodium Cocoyl Isethionate, Sorbitol, Disodium Lauryl Sulfosuccinate, Sodium Chloride, Tetrasodium EDTA, Phenoxyethanol, Hexylene Glycol, Caprylyl Glycol, Ethylhexylglycerin, Shea Butter, Olive Oil, Fragrance Oil, Mica, Titanium Dioxide, Iron Oxide.