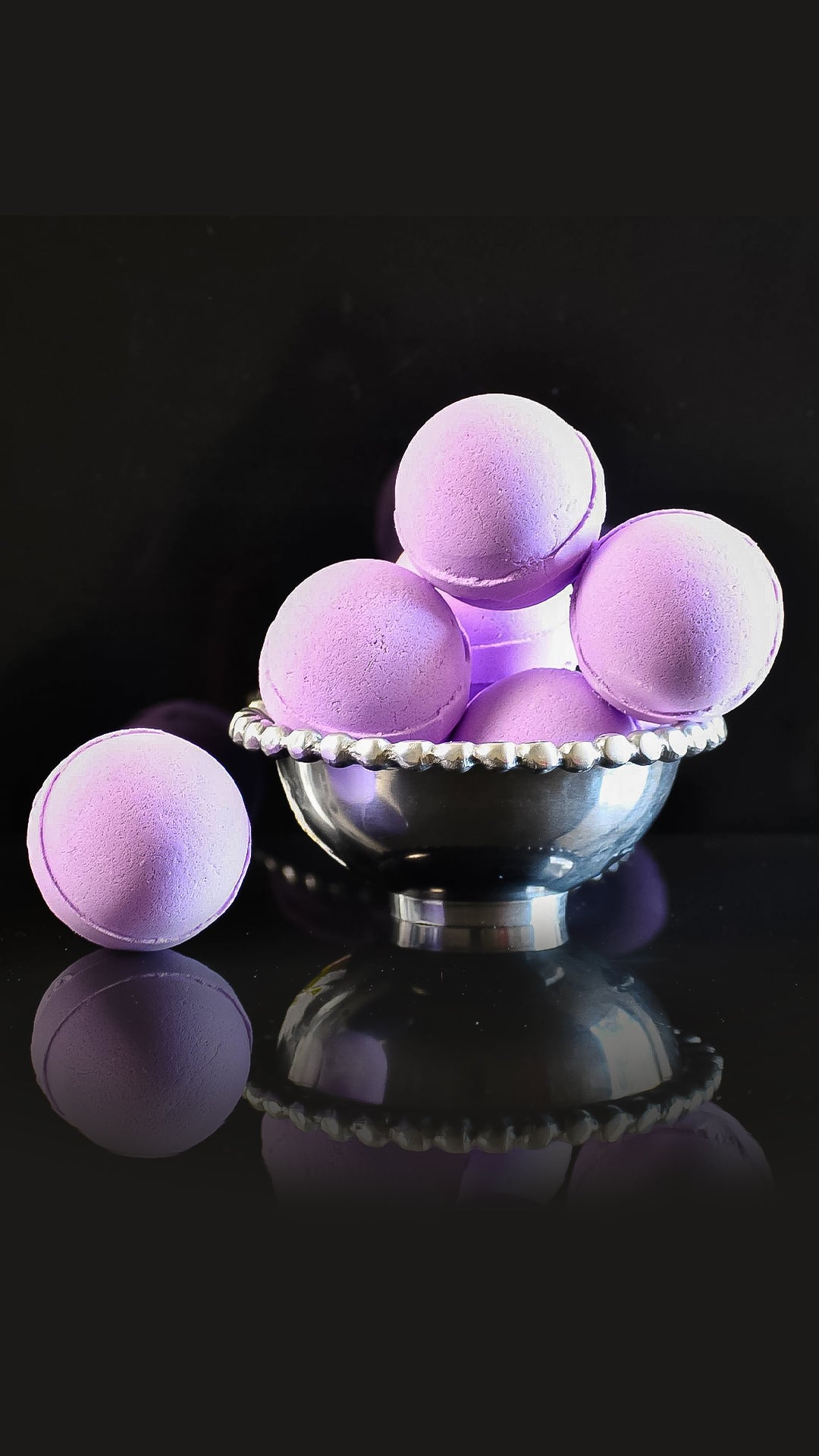 Lavender Bomb
Traditional, classic, and always perfect.
 

Lavender

 

is an ancient herb with profound effect on most skin types. Not only does it revitalize and tone but it is an aid for acne prone skin, psoriasis, boils, sunburns, and oily skin. It calms and soothes the nerves when used in aromatherapy.
This is no simple pleasure . . . oh no no! Drop one of our spherical bombs of bubbling bliss in a warm bath and take a dip in luscious avocado oil, skin nourishing powders, and enchanting fragrances. Our effervescent bubbling bombs release a glorious aroma but what really makes our bath bombs unlike any other is that they produce frothy, milky bubbles you'll endlessly enjoy! 
Ingredients: sodium bicarbonate, citric acid, avocado oil, sodium lauryl sulfoacetate (SLSA), fragrance and essential oils, isopropyl alcohol, water, mica, titanium dioxide, tin oxide, manganese violet. 

5.5oz Net Wt