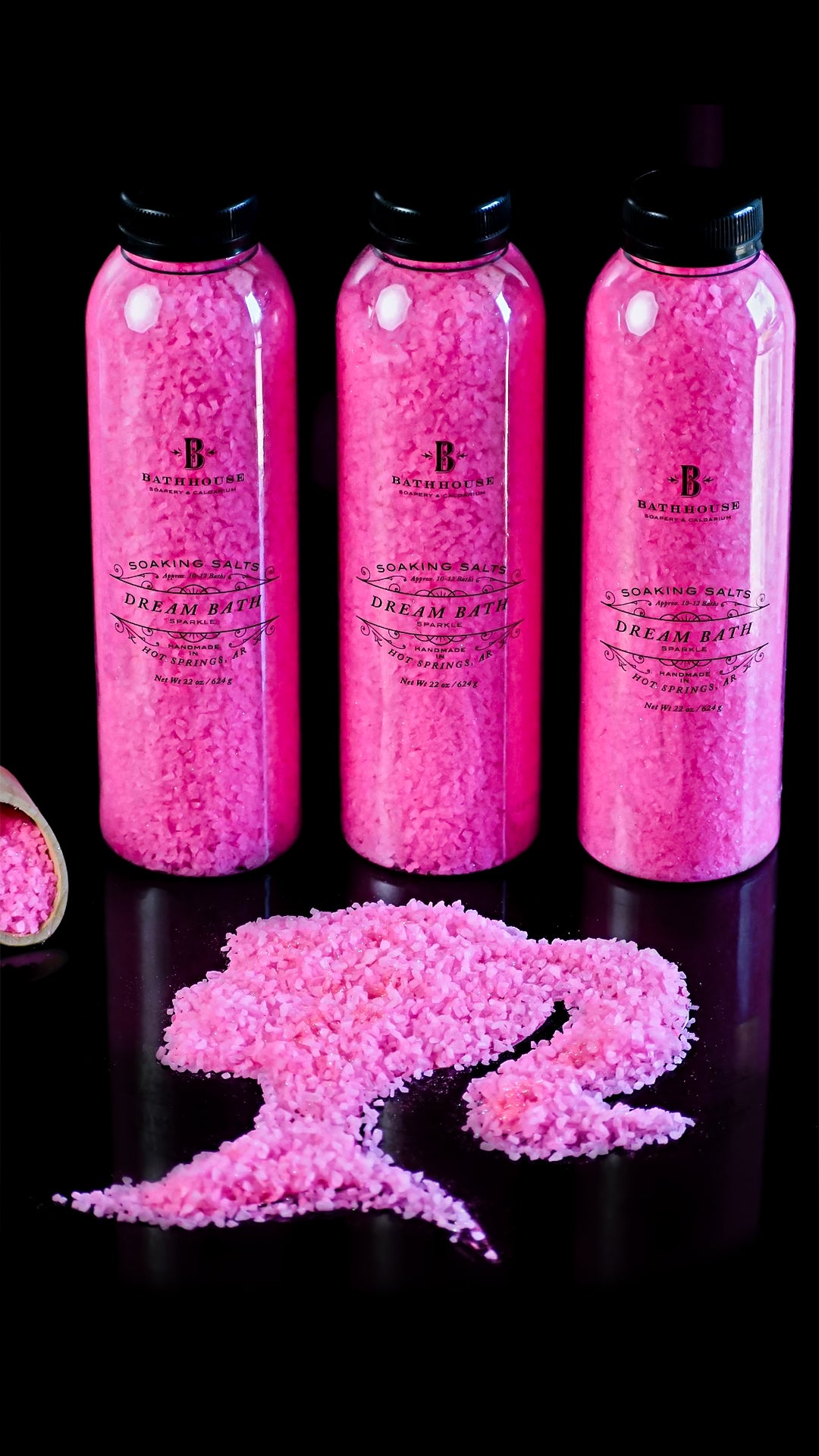 💖Dream Bath💖 (Sparkle) Soaking Salts
Get your sparkle on, and show the world where you belong

. 

💖
Scented in our classic, flirty, and fruity No. 9 scent and loaded with hydrolyzed pearl, this

Barbie-inspired

Dream Bath Soaking Salt is sure to relax and create sweet nostalgia. Sparkle and shine with this luminous bath soak.
Our Mineral Soaking Salts are everything you need to detoxify, relax, renew and completely indulge! We use Mediterranean Sea Salts as they are noted to naturally detoxify and promote minor muscle and joint relaxation. No fillers here, just pure solar evaporated sea salts.
Toss a handful in a warm bath and simply, soak & sparkle. 

✨
Ingredients: Mediterranean Sea Salt, Sodium Bicarbonate, Olive Oil, Hydrolyzed Pearl, Fragrance, Polyurethane-11, D&C Red No. 28, Glitter [Polyethylene Terephthalate, Polyurethane, Aluminum, Iron Oxide].
22oz PET bottle with black cap contains approx. 10-12 baths.